Cheeseboards are an easy way to entertain! Find out how to create a Low FODMAP Cheese Board for holiday parties or nights in with friends.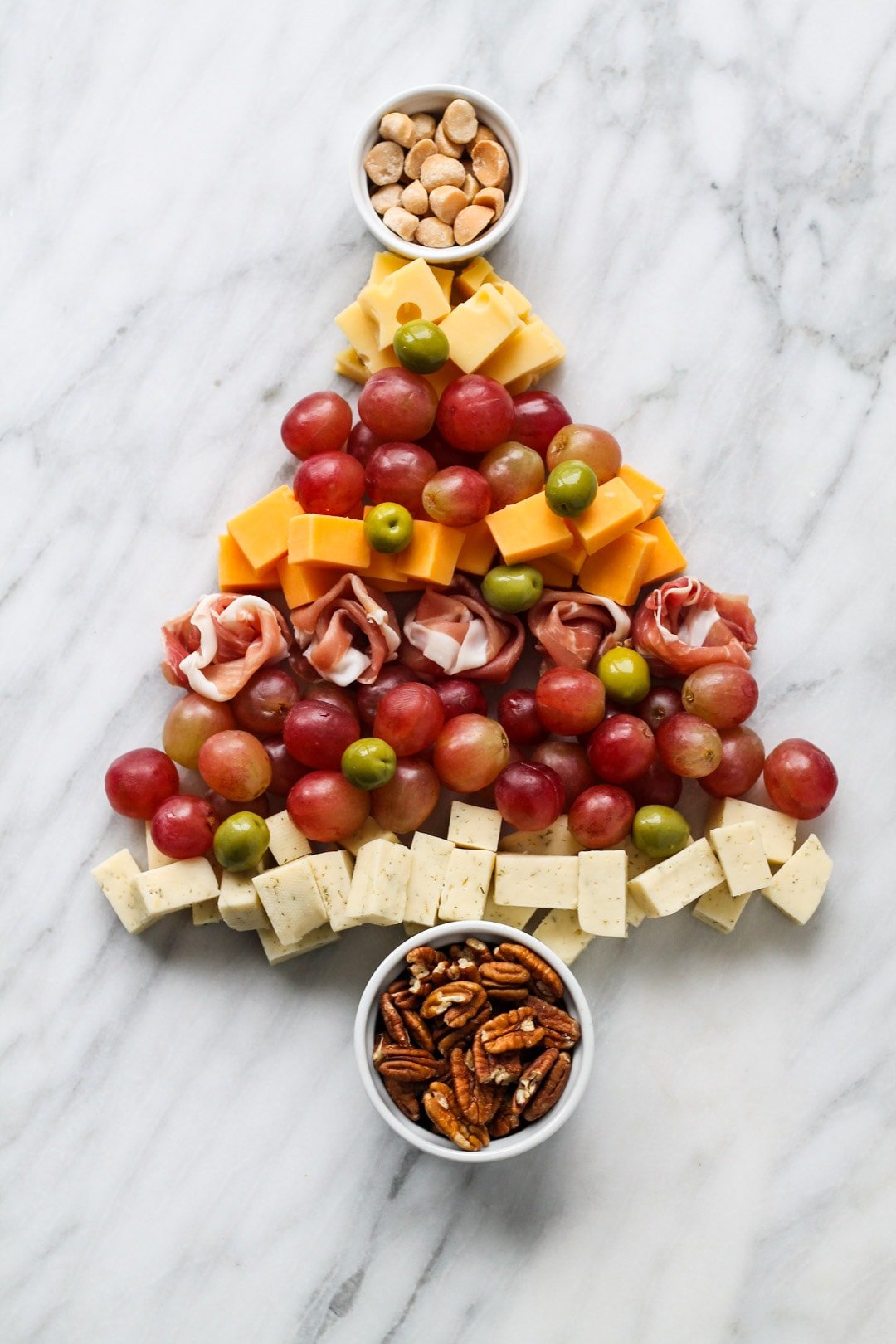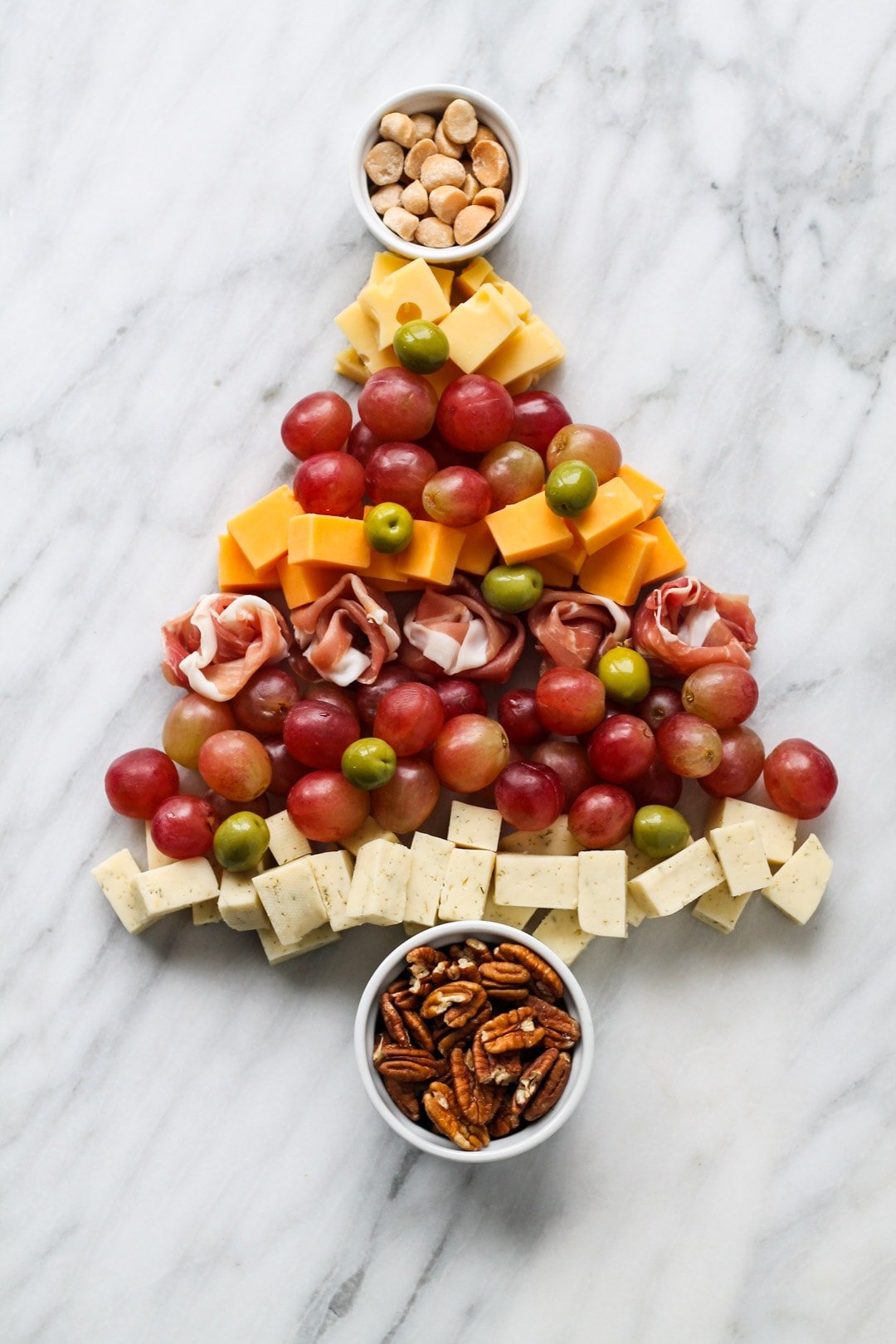 Whether you're hosting a holiday party or having friends over for drinks, a cheese board is an effortless way to entertain. And with a few modifications, you can easily create a Low FODMAP Cheese Board.
Below I've included a list of low FODMAP foods to possibly include in your very own Low FODMAP Cheese Board. If you're currently in the experimentation phase of the low FODMAP diet or not quite sure how you react to different FODMAPs, the key is sticking to the recommended low FODMAP serving sizes.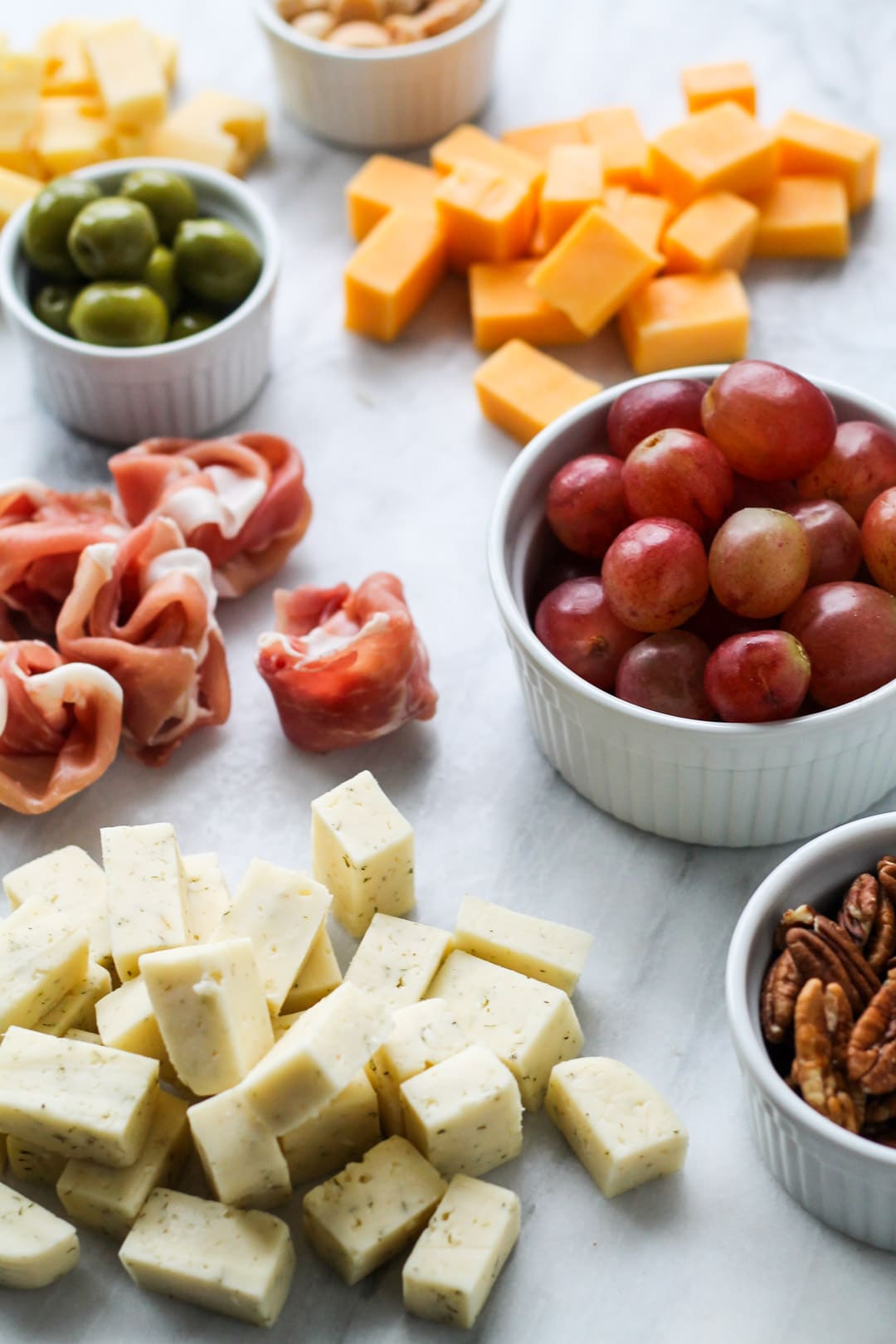 Low FODMAP Cheeses
Brie
Camembert
Cheddar cheese
Colby
Goat
Havarti
Mozzarella
Swiss
In general, the low FODMAP serving for each of these cheeses is about 2 slices/wedges, 40 grams, a little under 1.5 ounces, or the equivalent of 3 dice. In general, it is best to keep your total serving size of these cheeses, even if you have a variety, to about the recommended unless you've gone through the entire low FODMAP protocol and know how your body reacts. As each person is unique you may be able to tolerate more (or less). It just depends. 🙂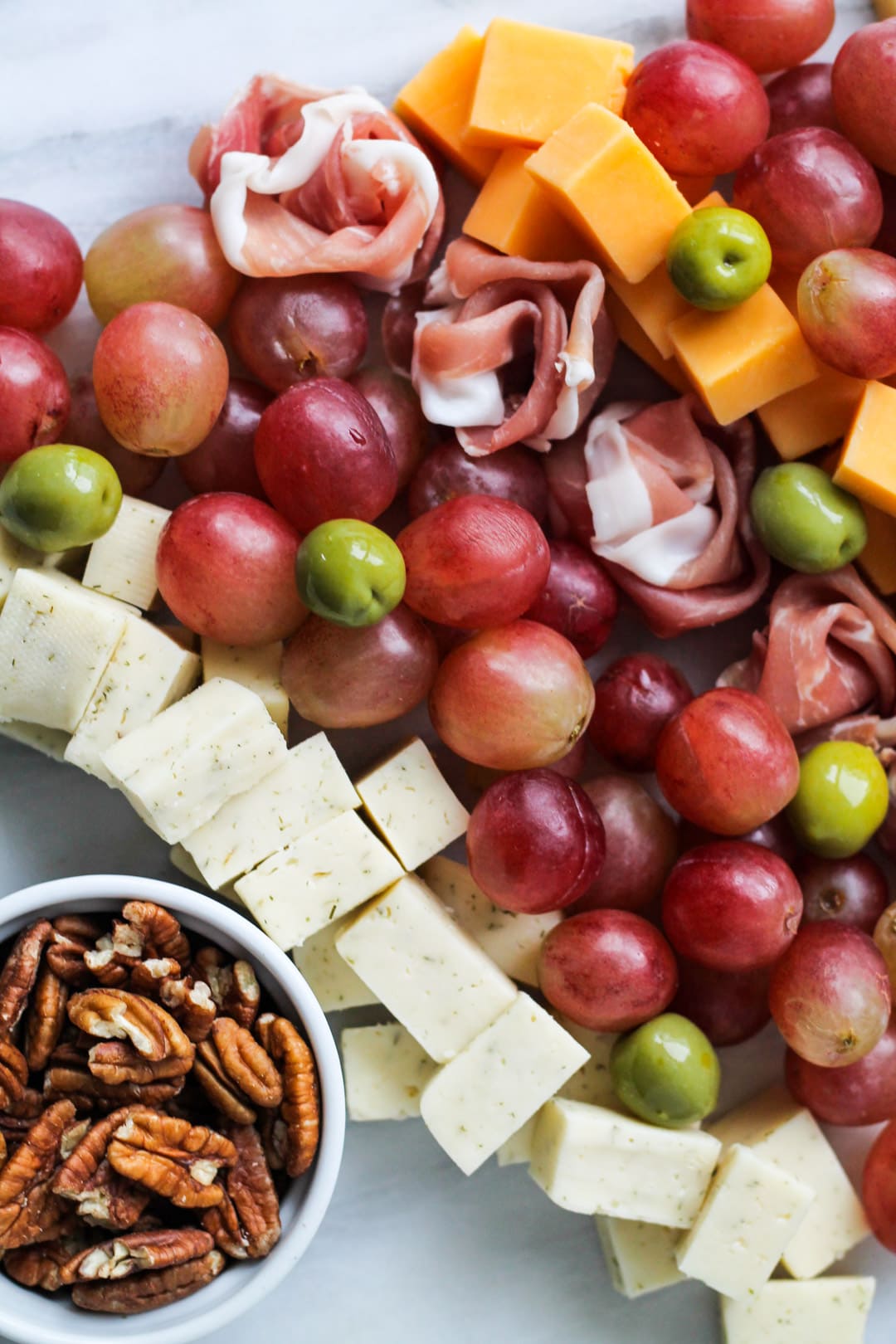 Low FODMAP Fruit
Grapes (1 cup)
Raspberries (10 berries)
Blueberries (20 berries)
Strawberries (10 medium)
Oranges (1 medium)
Cantaloupe (1/2 cup)
Fruit is a great accompaniment to cheese and many people really enjoy that sweet and salty combination. Therefore, some fruits (like those listed above) can be a fantastic addition to your Low FODMAP Cheese Board. I particularly enjoy grapes, because you can enjoy a full cup as a low FODMAP serving. 🙂
You can certainly include more than one fruit on your cheese board. However, if you're low FODMAP-ing, it's recommended to have only one full serving of fruit every 2-3 hours. It is still possible to have a variety of fruits at one time, just reduce the serving size of each. For example, if I was having grapes and raspberries, instead of having a full serving of each (1 cup and 10 berries, respectively), I would have a half serving of each (1/2 cup and 5 berries, respectively).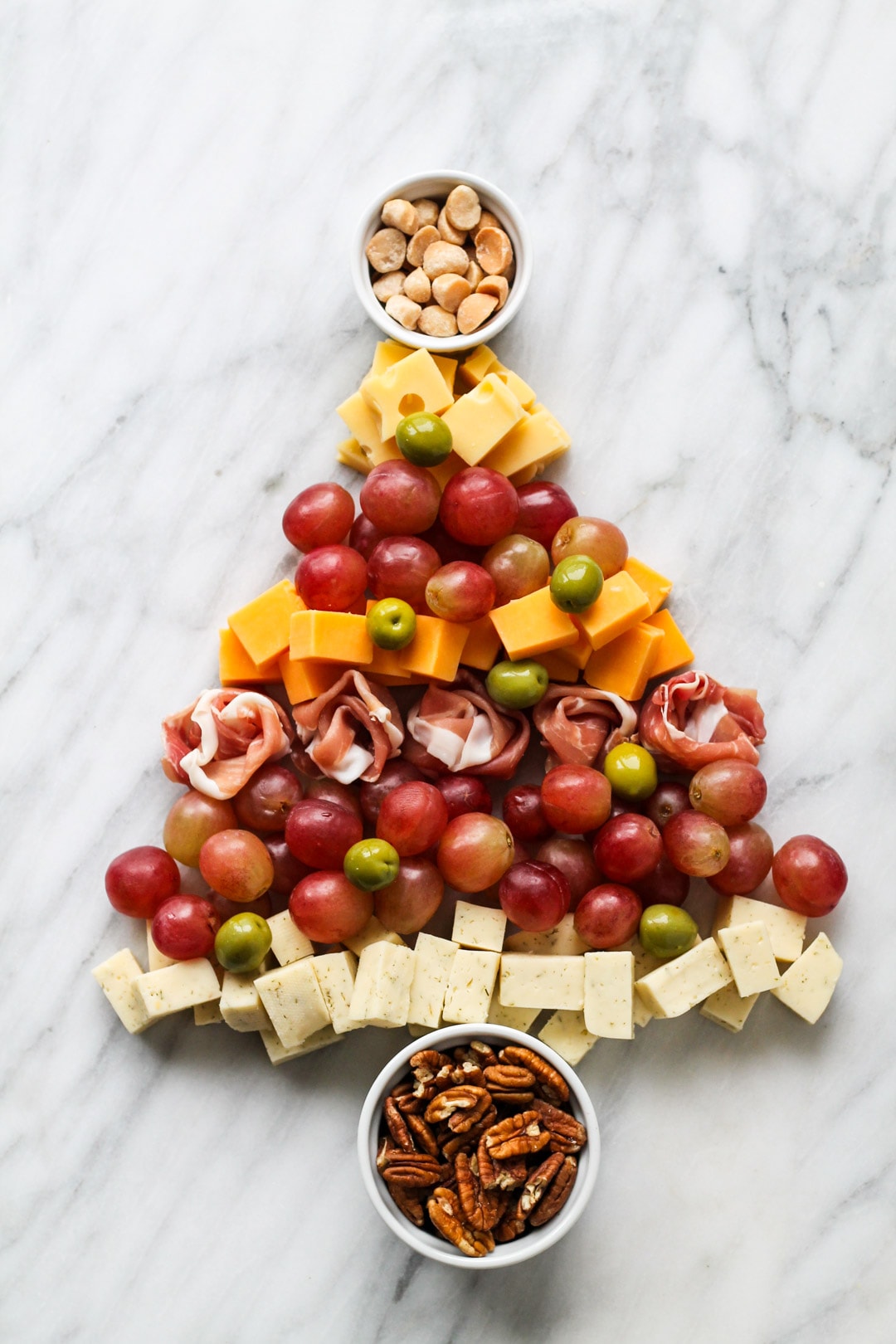 Other Low FODMAP Foods
Pecans: A low FODMAP serving is 10 pecan halves or 20 grams. This is about ¼ cup in the US. Larger servings contain higher amounts of fructans.
Macadamia nuts contain minimal FODMAPs according to Monash University. A suggested serving size is 1.5 ounces or about 20 nuts.
Walnuts: A low FODMAP serving is 10 halves or 30 grams. This is about a ¼ cup.
Olives contain minimal FODMAPs. Enjoy according to your appetite.
Prosciutto can be FODMAP-free. Double-check ingredients and avoid any products containing sneaky high FODMAP ingredients.

121