Welcome! I'm Emily, but my friends call me Em. I'm a FODMAP-trained dietitian, food-lover, and fellow human living with IBS. Fun Without FODMAPs is a curated collection of easy low FODMAP recipes that I've created to help support your IBS journey.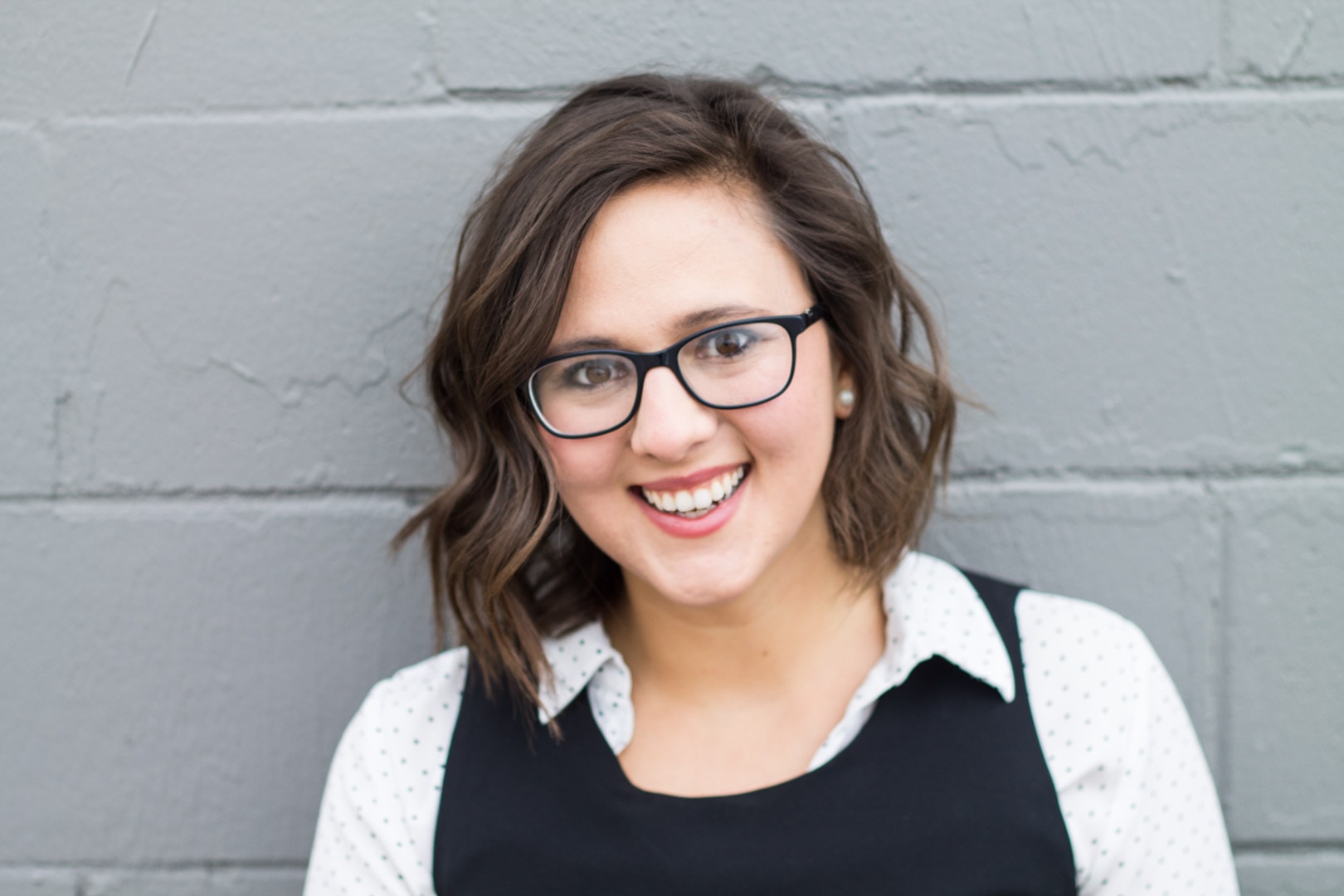 10 things about Em
Here are 10 things you may not know about me (Em):
I live (mostly well) with IBS-M and chronic hives. I still occasionally experience symptoms, but nutrition and stress management help me manage both conditions.
I'm a small-town Minnesotan currently living on the MN-WI border with my partner Alec, Baby M, and our dog, Beau.
I'm an INFP-T (i.e., a Mediator).
I adore olives, coconut milk lattes, and Thai food. Separately, of course.
I use a bullet journal to help clear my head and organize my life.
Those closest to me would say I'm a bit of a minimalist. Adopting an essentialist mindset has helped me reduce stress.
I like to read. The Harry Potter series will be a forever favorite. More recently, I've been absorbing anything by Seth Godin, Ryan Holiday, and Margaret Atwood.
My sister and I have a goal to visit every US national park. We try to explore at least one park every year.
I teach yoga and am really interested in the role mindfulness may play in promoting gut health.
I am most content when I'm creating things and solving problems—Fun Without FODMAPs allows me to do both.
A little background
I was first introduced to the low FODMAP diet in 2014 while completing my dietetic internship at UW-Hospital and Clinics. During this hands-on education, I had the rare opportunity to train with a gastrointestinal (GI) dietitian at a digestive health center.
Under her expert guidance, I learned how to walk my first patients with IBS through the low FODMAP diet and witnessed firsthand how life-changing this diet could be.
Having struggled for years with IBS, I also saw major improvements in my own symptoms. I knew almost instantly that I wanted to specialize in this area of nutrition to help others like me.
But GI dietitian positions are rare, especially in rural Minnesota where my partner and I call home. It took some time, but Fun Without FODMAPs eventually became my solution.
Before starting this small business, I worked as a supermarket dietitian, helping others learn how to meal plan, grocery shop, and cook for their unique nutritional needs. This one-of-a-kind experience taught me a lot about cooking for different diets and solidified my belief that nutrition is not one-size-fits-all. It also helped me realize how much I enjoy helping others apply nutrition through cooking colorful, easy, delicious, and nutritious meals.
Over the years, I have completed Monash University's FODMAP training for dietitians and gained additional experience providing nutrition counseling for IBS. I continue to stay up-to-date by reading IBS research and attending advanced nutrition seminars.
As a FODMAP-trained dietitian, I recognize that IBS and the low FODMAP diet look different for each and every one of us.
Fun Without FODMAPs is not intended to replace the personalized advice that your dietitian (ideally GI or FODMAP-trained) can provide.
Instead, I aim to use my professional training, personal experience with IBS, and love of cooking to provide you with easy low FODMAP recipes (that I wish I had had) to support your IBS journey.
Thank you for being here and helping make Fun Without FODMAPs possible. If you have a general low FODMAP question or would just like to say "hey!", I'd love to hear from you. You can connect with me here.
Professional details
Website terms of use
For more information, please click here.
Privacy policy
For more information, please click here.