For my fellow travel lovers (with IBS or not), this post is for you. 🙂
Al and I recently spent a whirlwind week and a half exploring (and eating) our way through some of the most popular destinations in Italy. Here's a collection of our favorite stops:
WHERE WE VISITED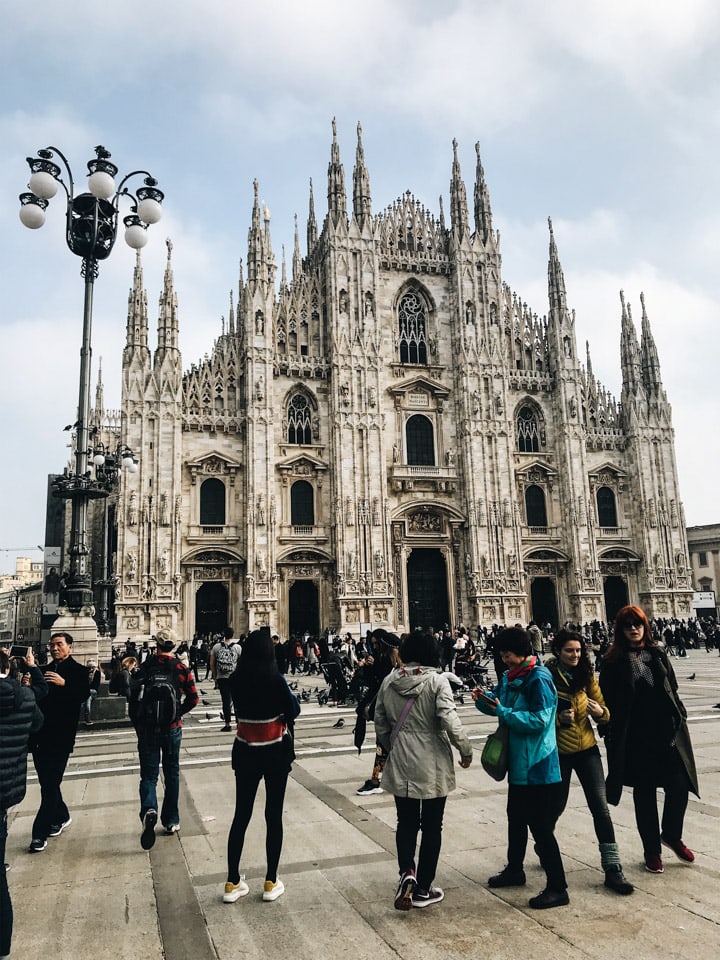 Milan: We only had 24 hours in Milan and were pretty tired/jet-lagged as it was our first stop. So, we stuck to exploring the city center with an organized tour to see the Last Supper (the only way we could get tickets) and the Duomo (pictured above).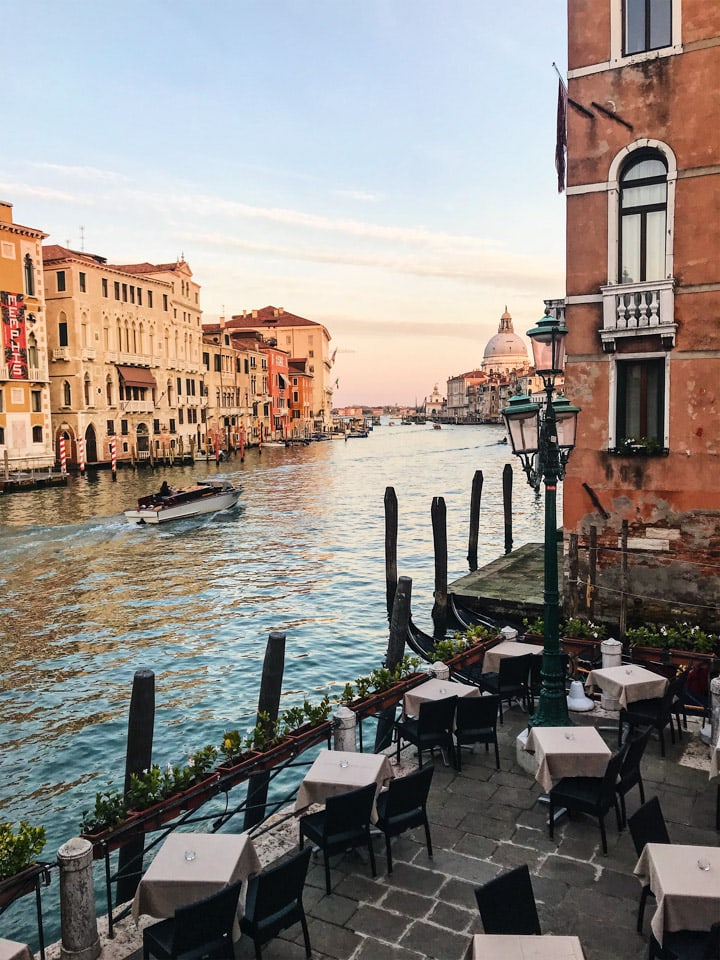 Venice: With no set plans, we spent much of our time wandering through the many winding streets of Venice. We gondola-watched from our Airbnb window, took in the impressive mosaics at the Cathedral of San Marco, and hopped on a vaporetto for a sunset ride on the Grand Canal (pictured above).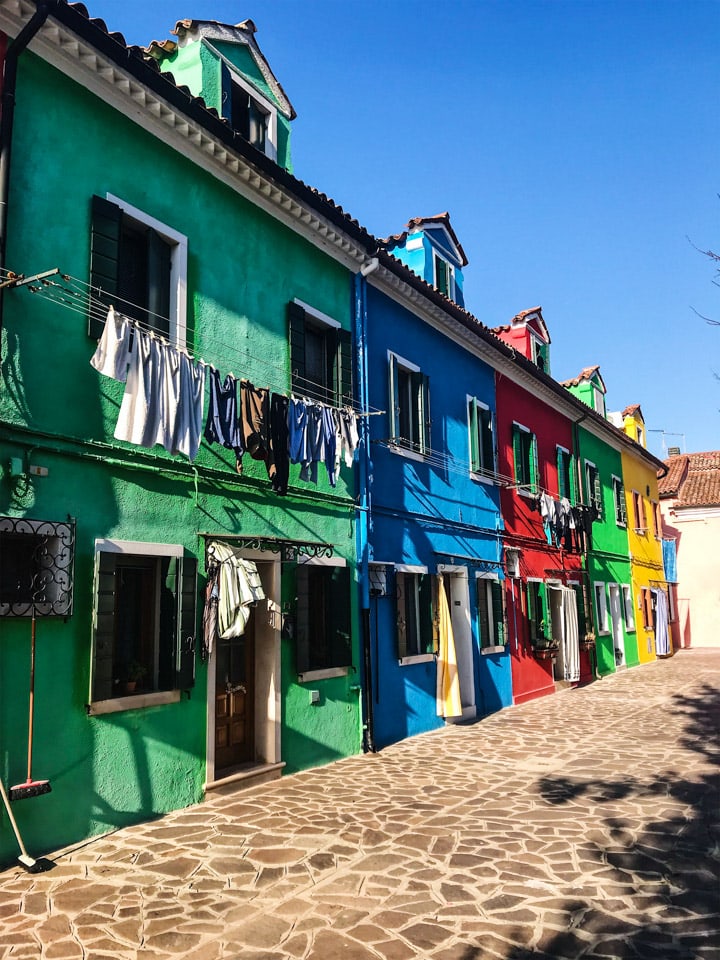 Burano: Following the recommendations from our waiter, we hopped on the vaporetto to visit this small nearby island that's (Instagram) famous for its canals lined with brightly-colored buildings. It was pretty, but a bit "touristy".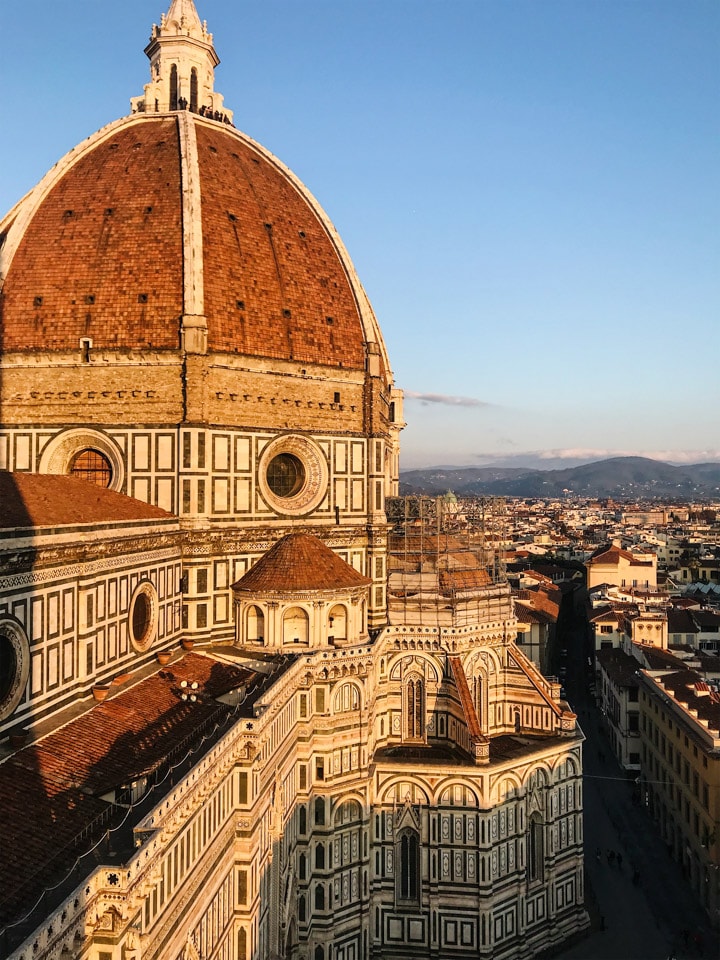 Florence: The Florence Cathedral (above). Whoa. Just whoa. Larger than life. And, the view from the top – we climbed both the Duomo and the bell tower – breathtaking. We also squeezed in Uffizi and the Galleria dell'Accademia to see David. Al also found an Italian leather replacement for his 20-year-old threadbare wallet. Finally. 😉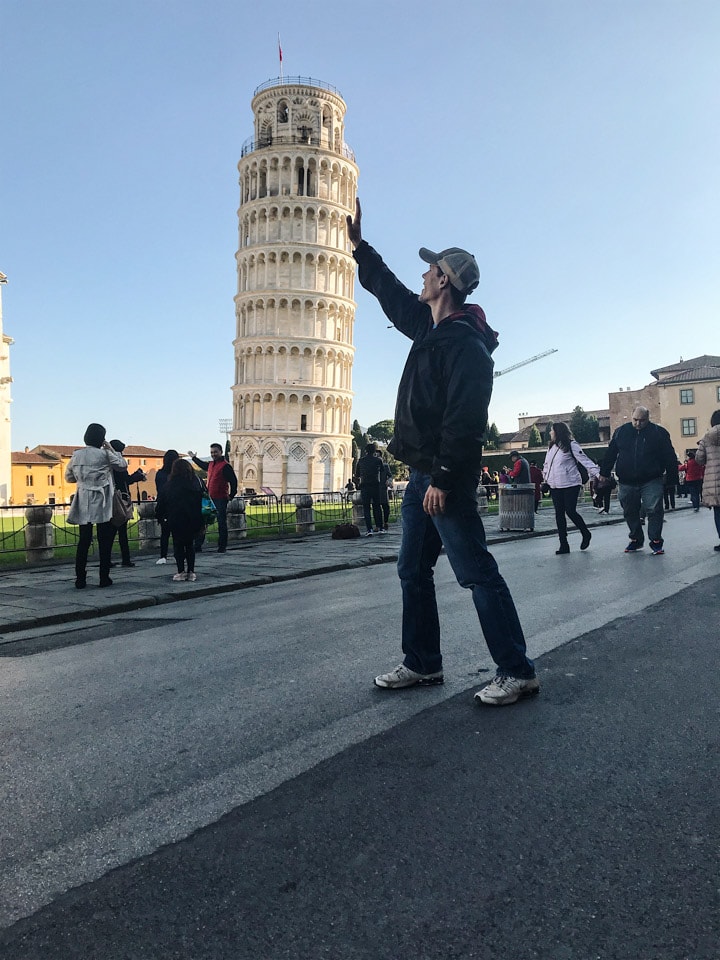 Pisa: When in Italy … 🙂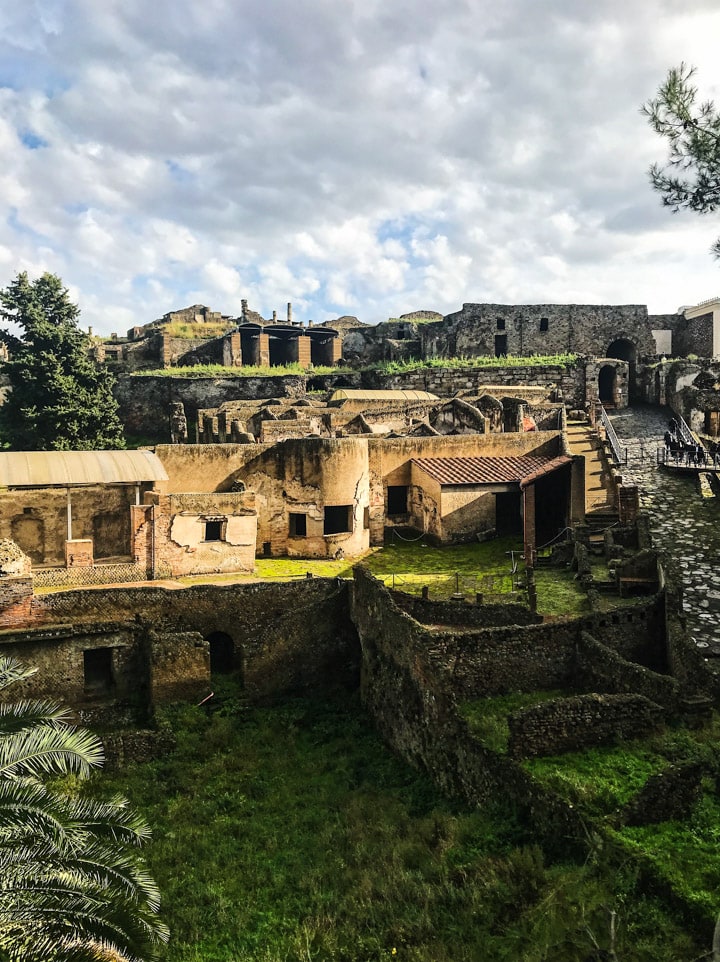 Pompeii: While staying in Rome, we day-tripped to Pompeii via Naples. I'm so glad we did because Pompeii was a favorite stop. Standing in the midst of it all, Mount Vesuvius looming in the distance, it was hard to fathom that this city was built over 2000 years ago.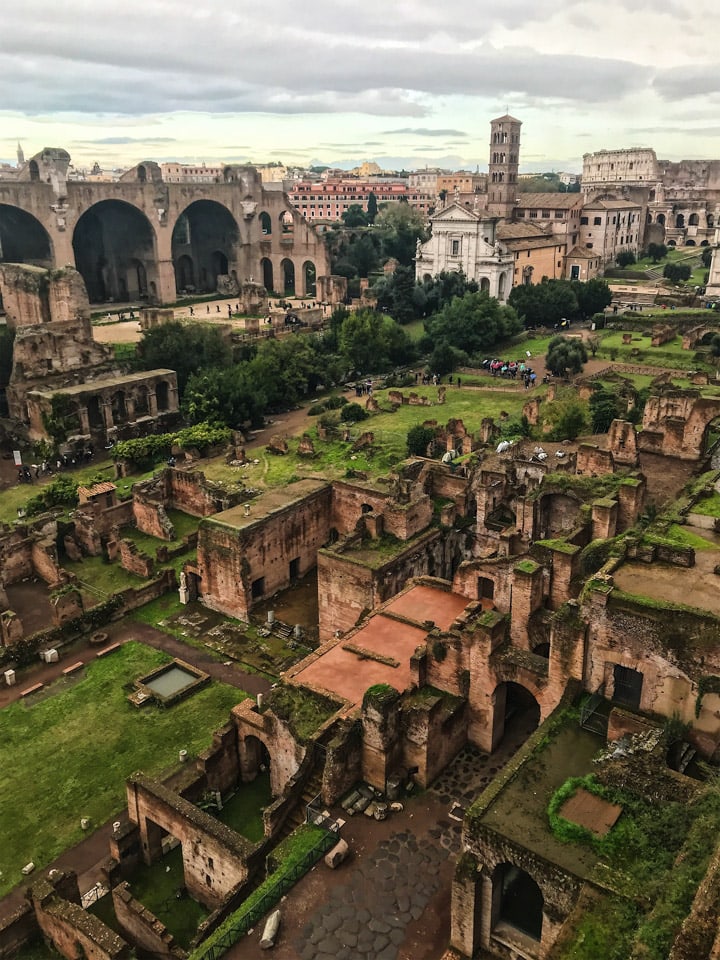 Rome: With just three days in Rome, we prioritized seeing the major "highlights" like the Colosseum, Roman Forum (above), Palatine Hill, Spanish Steps, Trevi Fountain, Pantheon, and Piazza Navona. Because our AirBNB was close to the Metro, we purchased a 72-hour Roma Pass for unlimited rides and access to two museums/historical sites (we chose the Colosseum and Roman Forum).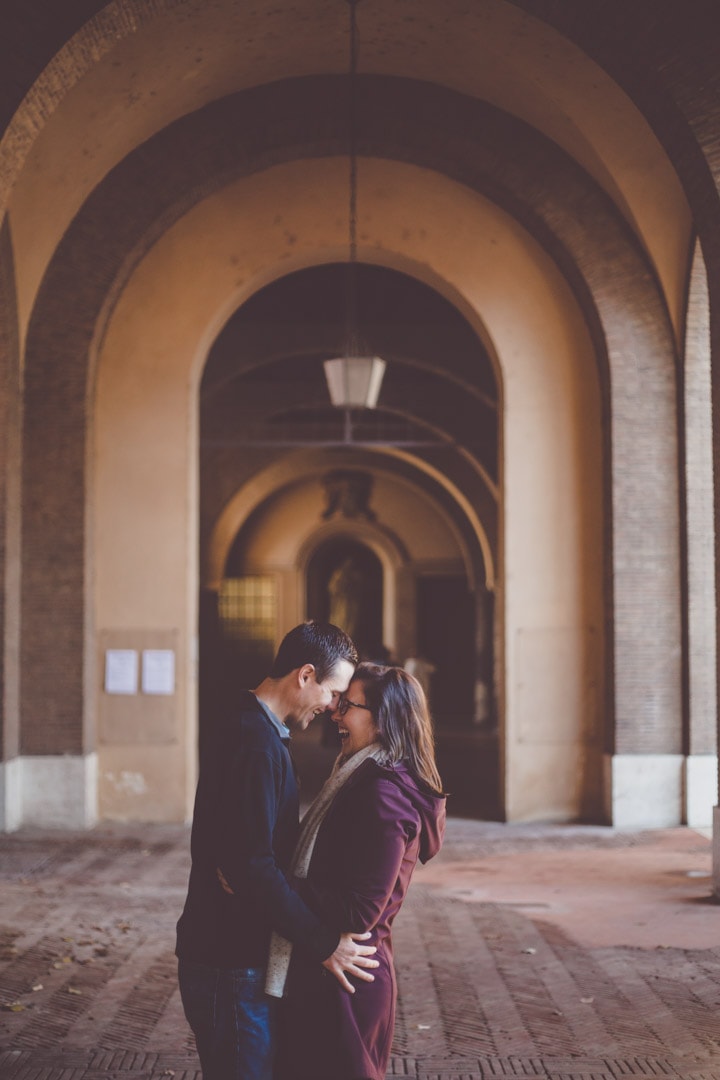 For something special, we booked a photography tour with Lida M. Photography through AirBNB experiences. This was a little uncharacteristic of us, but I am so glad we did it! Not only do we have some special photo souvenirs, but Lida shared local recommendations and also took us to some places we probably would have never visited including Mouth of Truth, Basilica de Santa Sabina (one of Rome's oldest churches), and quite possibly the coolest keyhole in the world.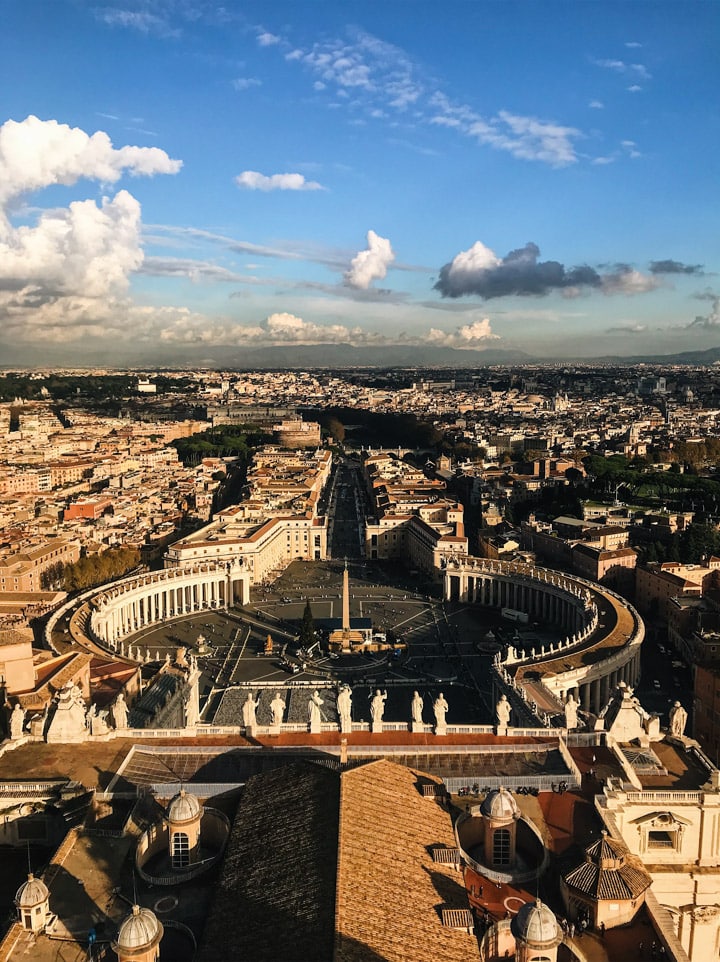 Vatican: To make the most of our short time, we opted to take a guided tour of the Vatican Museums and basilica. Our guide was great and we felt the tour was well worth our money. After our tour, we explored the catacombs and climbed to the top of St. Peter's (view pictured above).
WHERE WE ATE
Not unexpectedly, the food we enjoyed in Italy was some of the best we've ever had! Even better, I managed to eat my way through Italy without any major symptoms (IBS or hives). Snaps all around. 🙂
When we travel, we plan to eat out once, maybe twice a day and supplement as needed with food purchased from grocery stores. This helps us to save money, spend more time exploring, and limit my exposure to potentially problematic foods. For our "eat out" meals, I research restaurants ahead of time to find options that I may be able to eat. As I was looking for primarily wheat-free options (a trigger for my hives), I found the AiC (Italian Celiac Association) helpful to start my search.
*Note: The food pictured below is FODMAP-conscious and "Emily-approved", but not necessarily low FODMAP. Friendly reminder that I'm in my adapted FODMAP phase and what works for me, may not necessarily work for you. 🙂
Milan: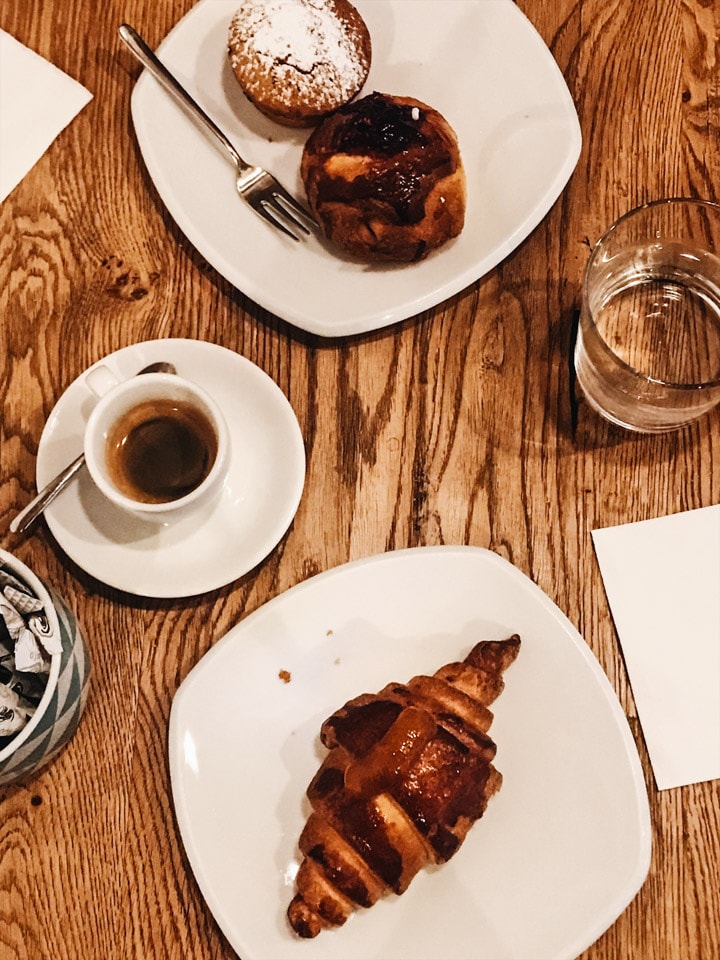 Pan Per Me // 100% gluten-free bakery. Did as the Italians do and enjoyed a (GF) cornetto with my espresso. (Non-GF) Al also enjoyed his GF pastries. 🙂
Venice: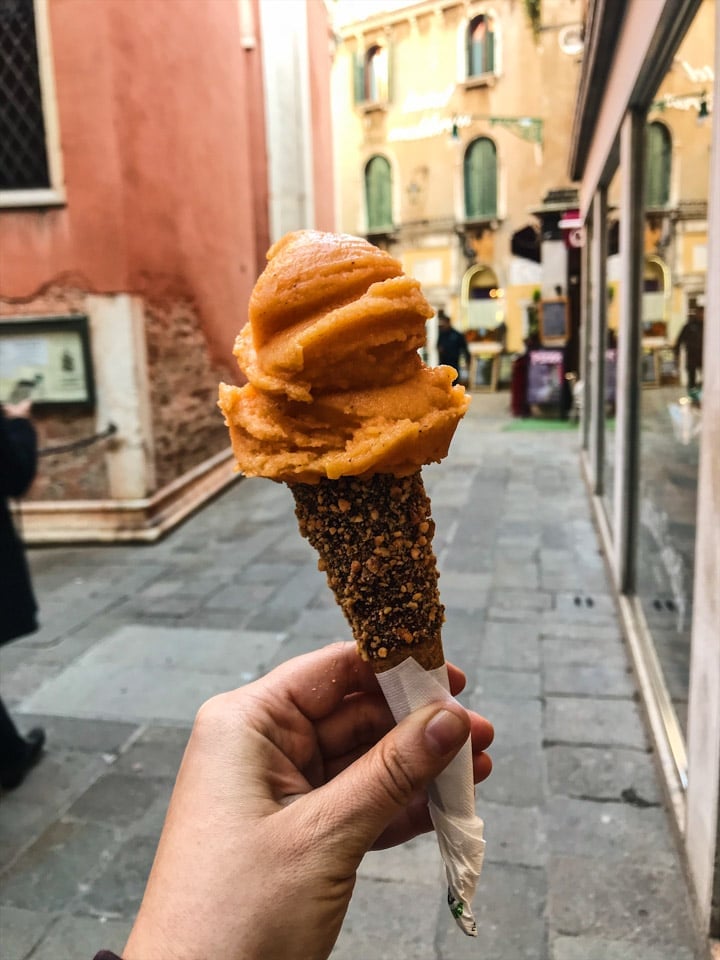 Grom // 100% gluten-free gelateria chain with delicious (dairy-free) sorbetto featuring in-season fruit flavors. I loved the persimmon (cachi) sorbetto with the chocolate-hazelnut dipped cone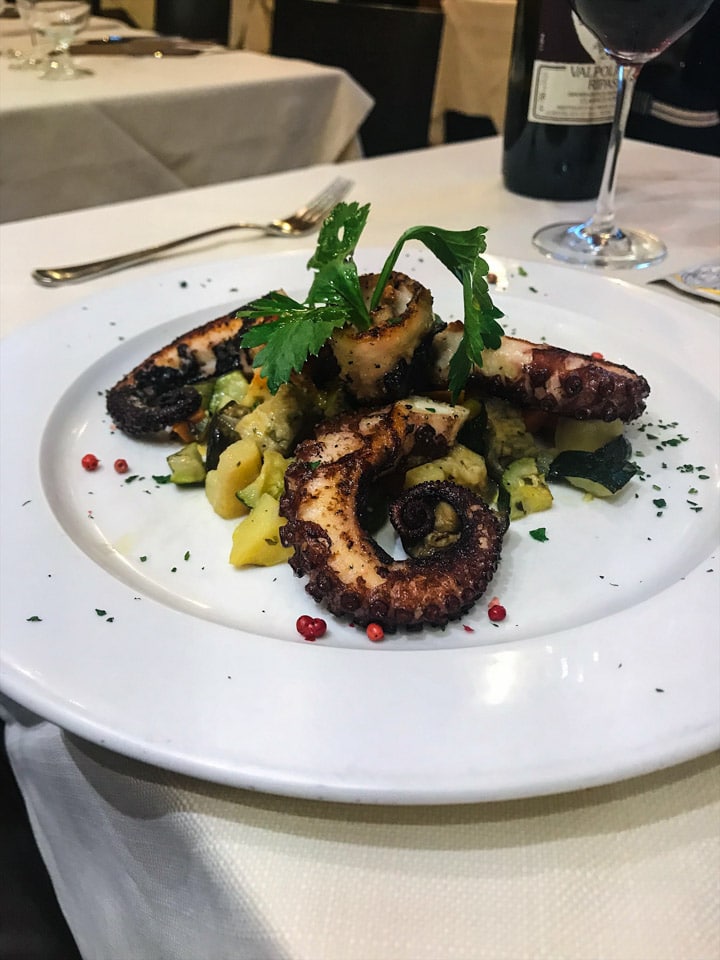 Beppino // close to our AirBNB & San Marco Square it was admittedly a bit touristy, but we really enjoyed our seafood-packed four-course meal complete with complimentary limoncello and waiter full of local recommendations. The (above) grilled octopus with FODMAP-friendly veggies was divine. Their menu also used numbers to help identify 10 or so potentially problematic foods (like top allergens and gluten) for more easy navigation when trying to decide.
Bologna: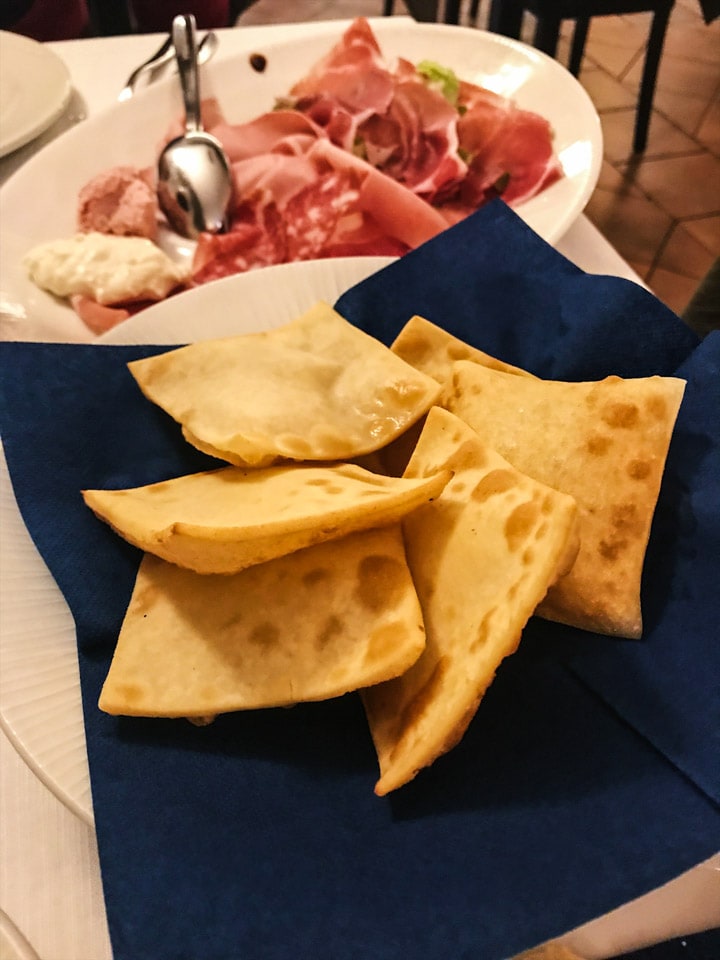 La Capriata // seriously AH-mazing gluten-free menu. We tried GF Emilian fried bread (above), local hams with freshly baked GF bread, bolognese with housemade GF pasta (below), and perfectly-paired local red wine. One of my favorite meals of the entire trip! Did I mention this was lunch? :p
Florence:
Mister Pizza // quick and delicious gluten-free (and regular) pizzas (above). I opted for the marinara to keep things dairy-free. It's been a LONG time since I've had pizza this good.
Perche No! // another gelateria with yummy, lactose-free/dairy-free options.
Grom // because gelato/sorbetto was a daily must, we also checked out the one in Florence. It was still good. 🙂
Naples: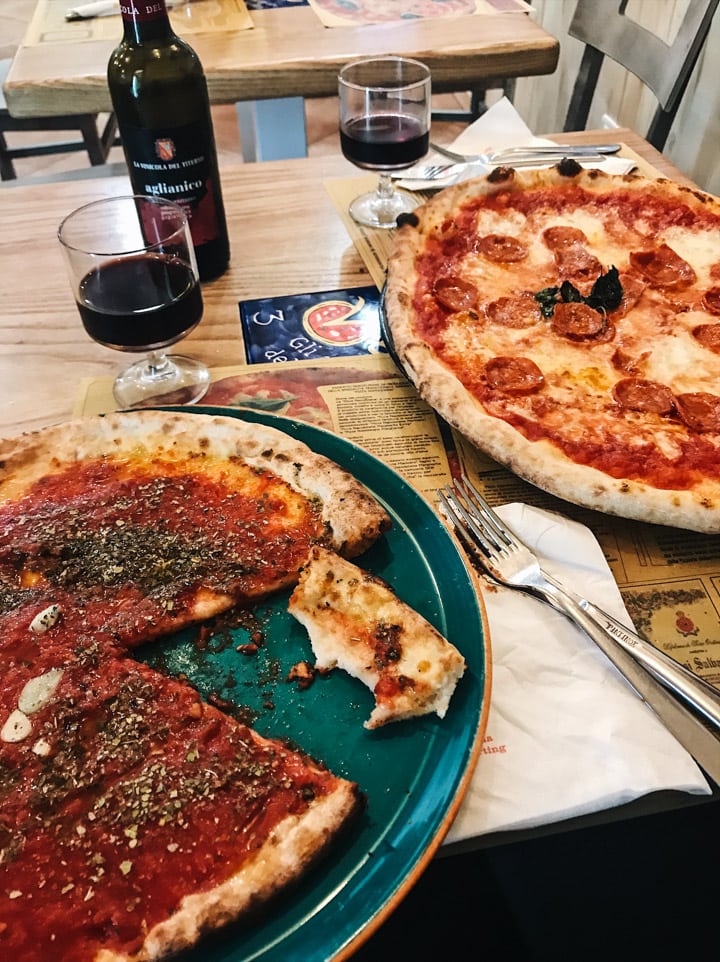 Pizzeria Vesi San Biagio // determined to eat pizza in the birthplace of pizza, we did a bit of research to find a "more authentic" place also serving gluten-free pies. Let's just say, this no-frills (apparently award-winning) joint knows a thing or two about (gluten-free) pizza. Our personal pies were massive, delicious, and like $5 each. Craziness. US gluten-free pizza makers please take note. 🙂
Rome:
Risotteria Melotti // 100% gluten-free restaurant featuring risotto and other rice-based dishes. I consciously decided to eat cheese (non-FODMAP trigger for me) at this restaurant so I could enjoy some new-to-me foods. It was worth it. The arancini (above), pumpkin soup, risotto Nero Beppino [black rice risotto with mixed seafood – below], and rice sbrisolona [Italian almond cake] with zabaione cream were all phenom!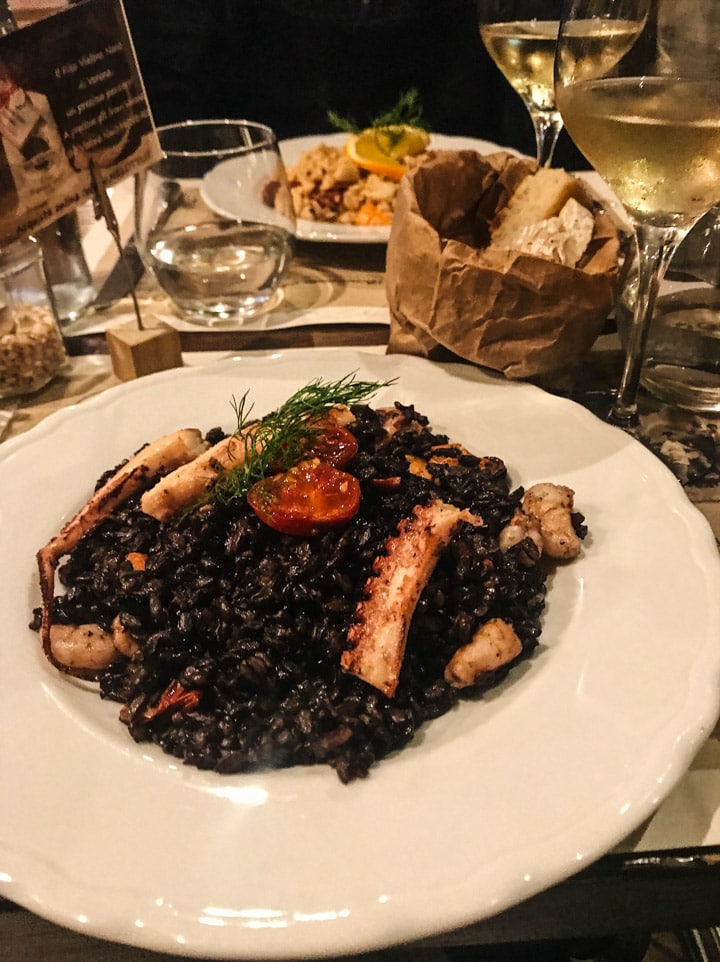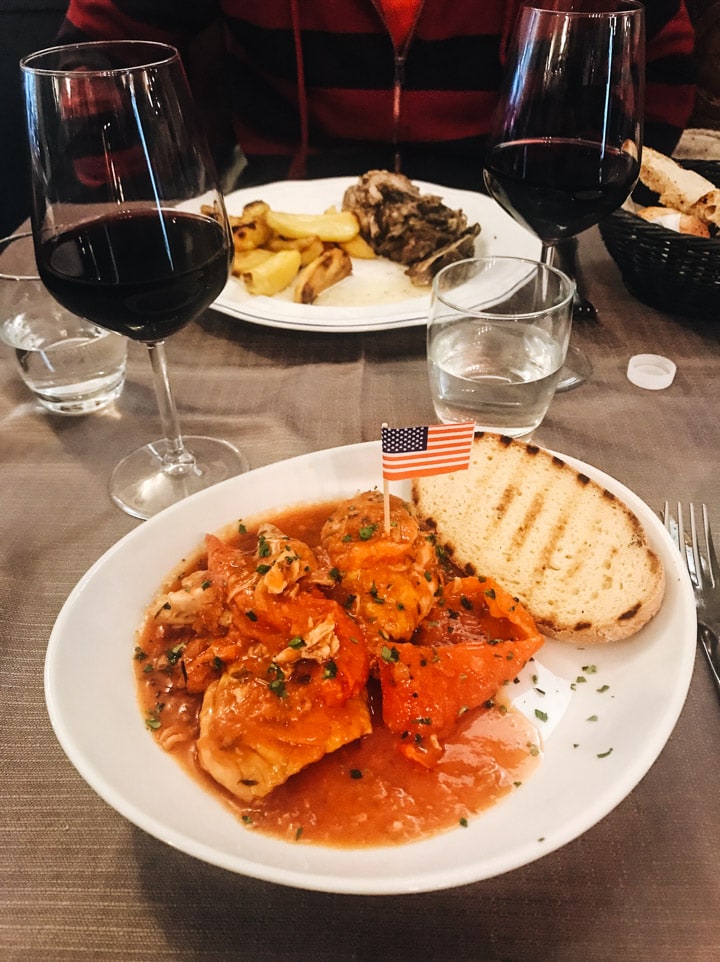 La Soffitta Renovatio // tons of gluten-free dishes, including a handful or so of dessert options (which is a rarity)! I really enjoyed my GF pasta with clams and a chicken cacciatore-esque dish (above).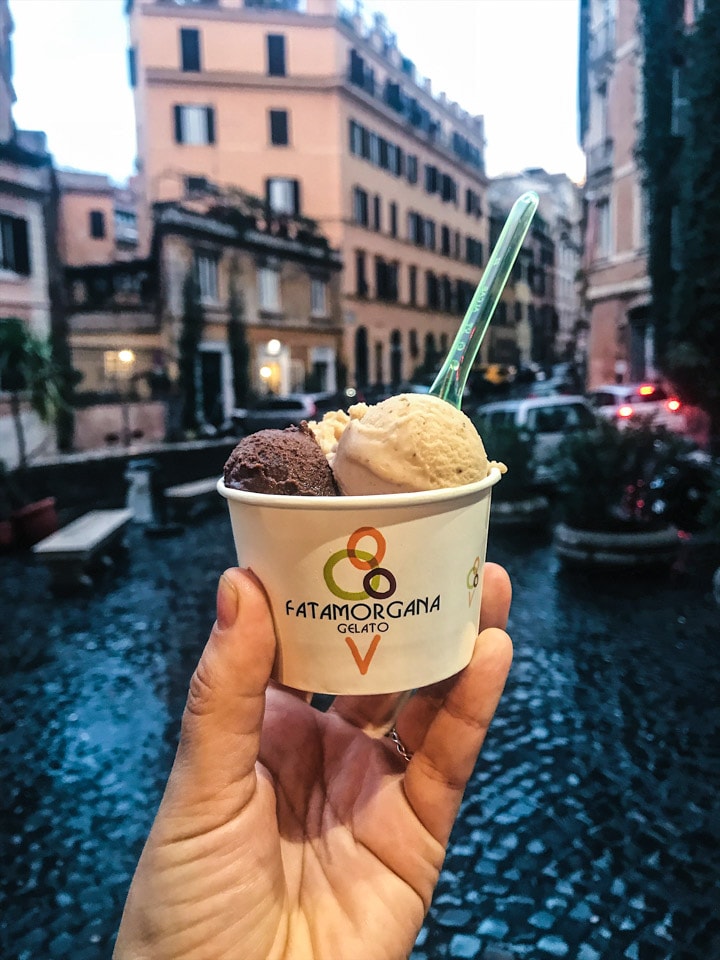 Fatamorgana Monti – Piazza degli Zingari // This place came highly recommended by Lida and it did not disappoint. There were so many (unique) flavors of gelato and sorbetto to choose from. My absolute favorite sorbetti were roasted chestnut and estasi (chocolate and hazelnut). So SO GOOD!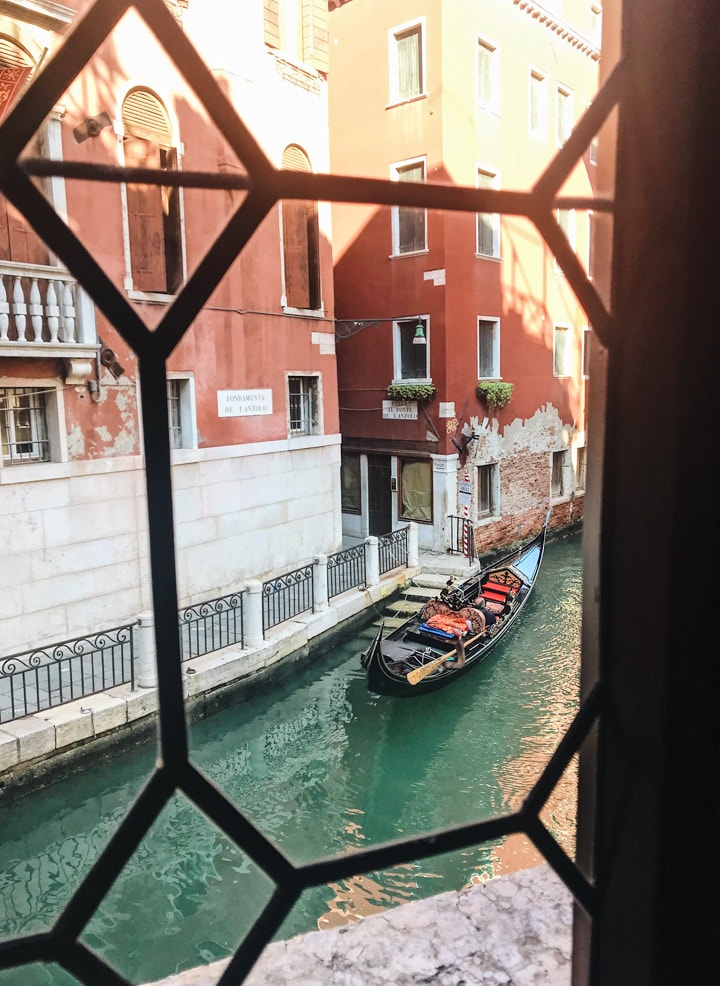 WHERE WE STAYED
Because of my food intolerances, I like to have access to a kitchen when we travel. We usually stay in AirBNBs and so far, have had really good experiences in other countries. Italy was no exception. We feel like we found some real gems (linked below) and would stay at all of them again!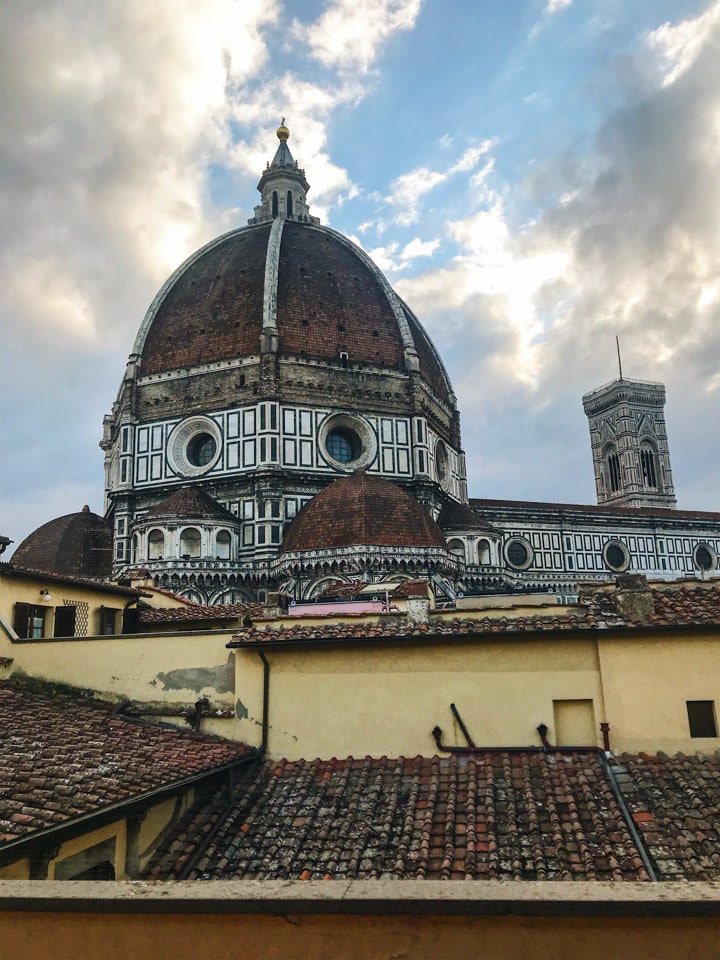 FINAL THOUGHTS
Keeping in true Al and Em travel fashion, our little Italian adventure was a whirlwind, to say the least. In roughly 10 days with only our backpacks, we were able to take in:
10 cities: Milan, Venice, Burano, Bologna, Florence, Pisa, Rome, Naples, Pompeii, and Vatican City

4 flights

13 train rides

100+ miles

literally

by foot

Countless metros, larger than life sites, glasses of red wine, drool-worthy dishes, cups of sorbetto, and "grazies"
It was borderline crazy (a little like us at the moment) 🙂 but I wouldn't have had it any other way. We covered many of the major sights on our Italian bucket list.
With that said, I hope to one day come back to Italy and spend some more time in Emilia-Romagna and Tuscany, as well as explore the Dolomites, Puglia, and Sicily.
But until then …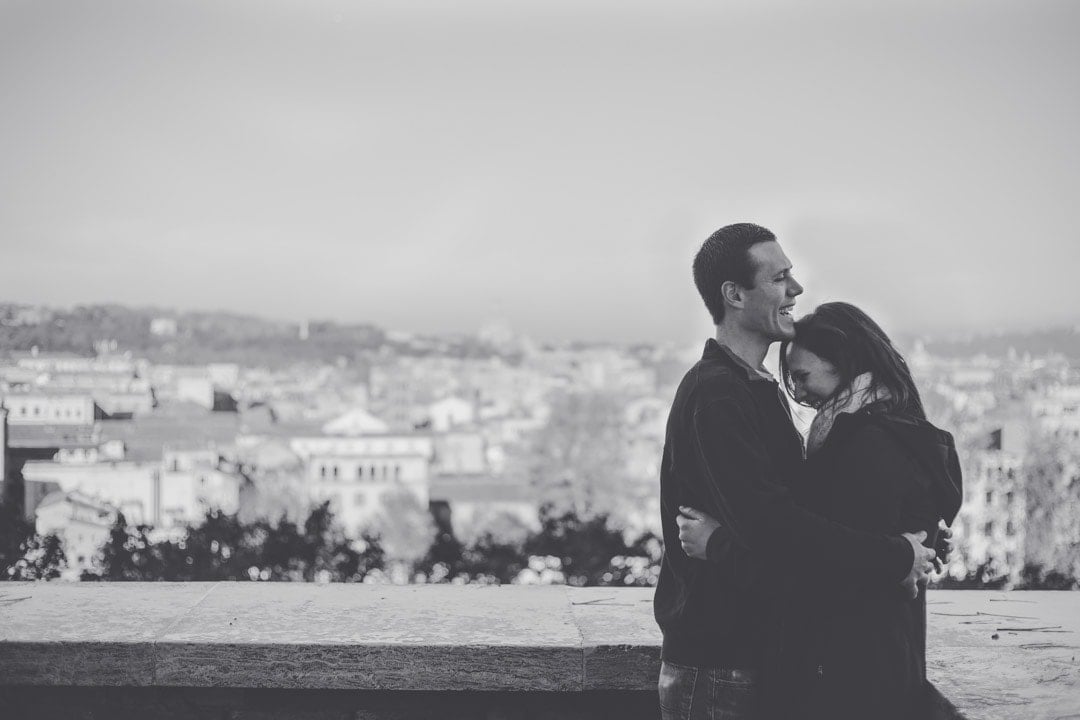 Grazie mille, Italia. Arrivederci.
7