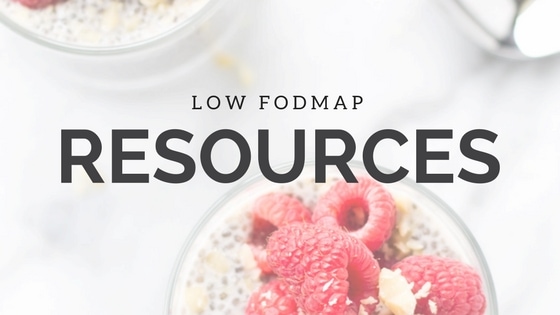 This post contains affiliate links. If you click on a link and make a purchase, I may receive a small commission from that sale at no extra cost to you. 
There are a growing number of resources available for leading a low FODMAP lifestyle. These are a few of my favorites:
Apps:
The Monash University Low Fodmap Diet App (available for iPhone and Android) – There is a small fee (less than $10) but this is my most used low FODMAP resource!
Websites:
Monash University Low FODMAP Blog
Books:
The 2-Step Low-FODMAP Eating Plan by Sue Shepard
IBS: Free at Last! by Patsy Catsos
Dietitians:
If you're not already, I would highly recommend working with a dietitian specializing in low FODMAP living and/or digestive health. They can help make this adventure much easier! 🙂