A quick note to share updates about an issue with commenting on Fun Without Fodmaps, as well as the NEW F w/o F email newsletter!
Hi everyone! I hope you're having a most fantastic day! I wanted to take two seconds (okay, maybe two minutes) to share a couple of updates. 🙂
COMMENTS
It was recently brought to my attention (Thanks, Dan!) that comments were being "blocked by a bot" on Fun Without Fodmaps.  First, I am so sorry if you tried to submit a comment here and were not able to. 🙁  Please know that I love to hear from you! Second, I think I have been able to fix the issue by deactivating a faulty plugin. Comments should be up and running again! Woohoo!!!
NEWSLETTER
I also recently received a request (Thanks, Amanda!) to offer an option to send out email updates when a new recipe posts to Fun Without Fodmaps. So, I'm thrilled to say that you can now sign up for the Fun Without Fodmaps email newsletter!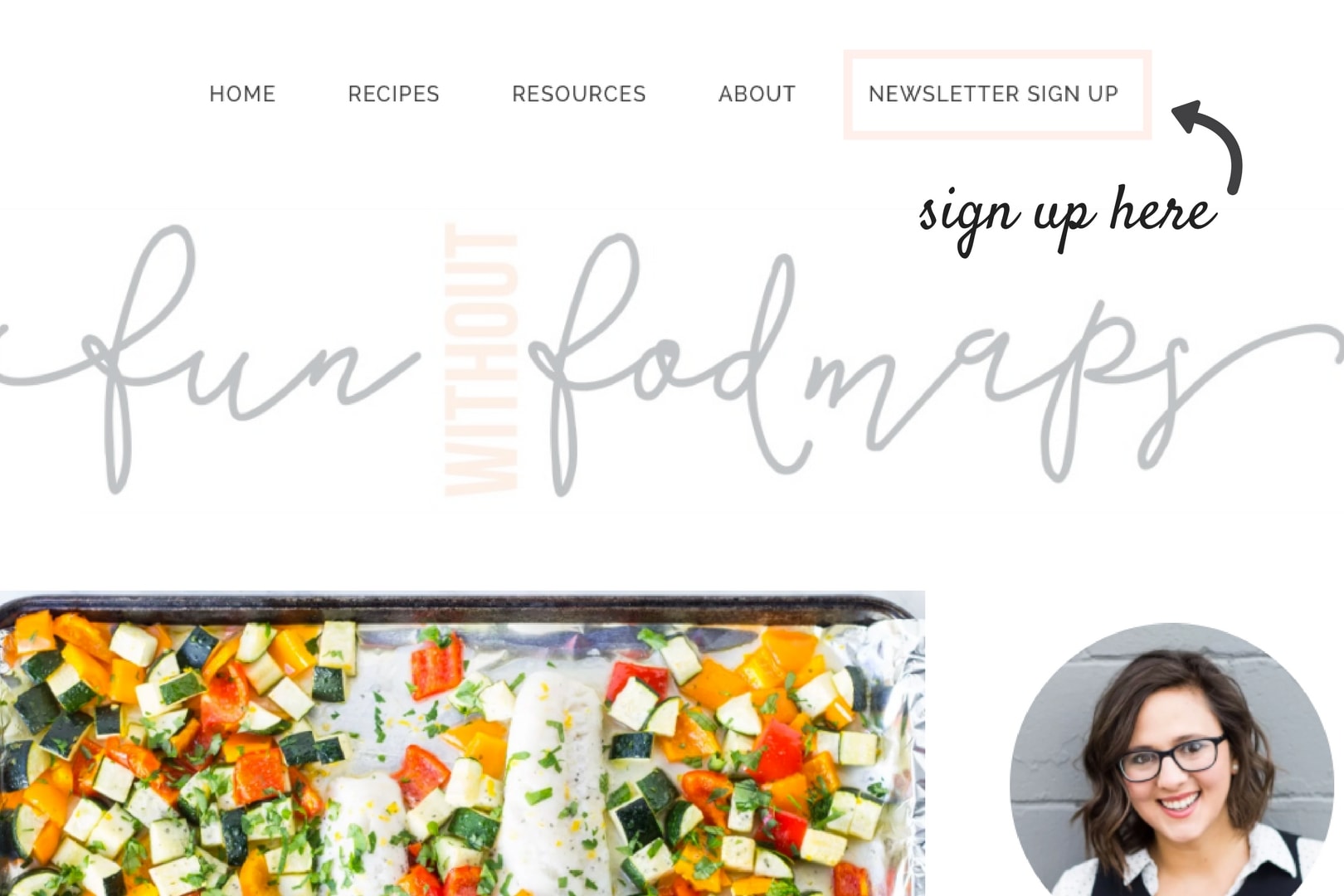 When you sign up, there are two options. I get that many of us are wayyyy overwhelmed by the number of emails flooding our inbox. So, I am offering email newsletters at two different frequencies (differences explained below). You're welcome to sign up for one or both – whatever best fits you and your life!
Newsletter Option 1: More Frequent (2-4x per week)
Best if you want new low fodmap recipes and resources, as soon as they're available!
The first option is a short email update every time a new recipe/resource posts to the Fun Without Fodmaps website. No need to remember to check back to F w/o F.
Newsletter Option 2: Less Frequent (1-2x per month)
Best if you feel like you have inbox overwhelm, but still want to stay up-to-date on low fodmap recipes and resources!
This second option offers a monthly recap of all of the low fodmap recipes and resources shared on Fun Without Fodmaps during the last month. This newsletter option will show up in your inbox once a month – on a rare occasion twice a month … if there's something extra special to share – and will also include exclusive resources (like shopping list, meal plan, tips, etc.) only offered to newsletter subscribers. If you sign up for Newsletter Option #1, you must also sign up for this option to receive the exclusive "extras".
Thanks for supporting Fun Without Fodmaps!
Emily
0