Love food and FUN? Join me and tons of other awesome folks living gluten-free, allergen-friendly, or specialty-diet lifestyles at the 2019 Nourished Festival in Schaumburg, Illinois on June 1-2. Keep reading to learn how to snag free tickets!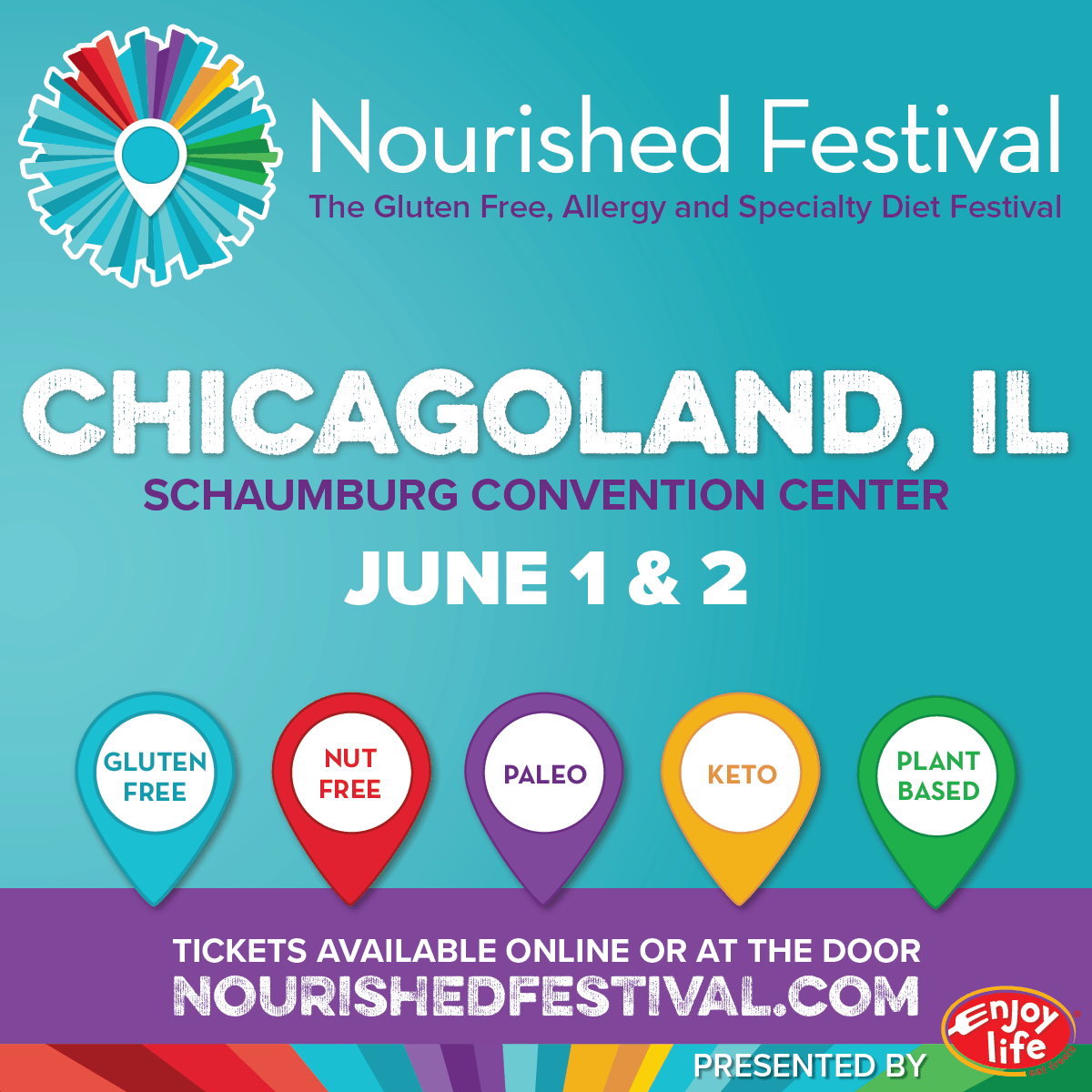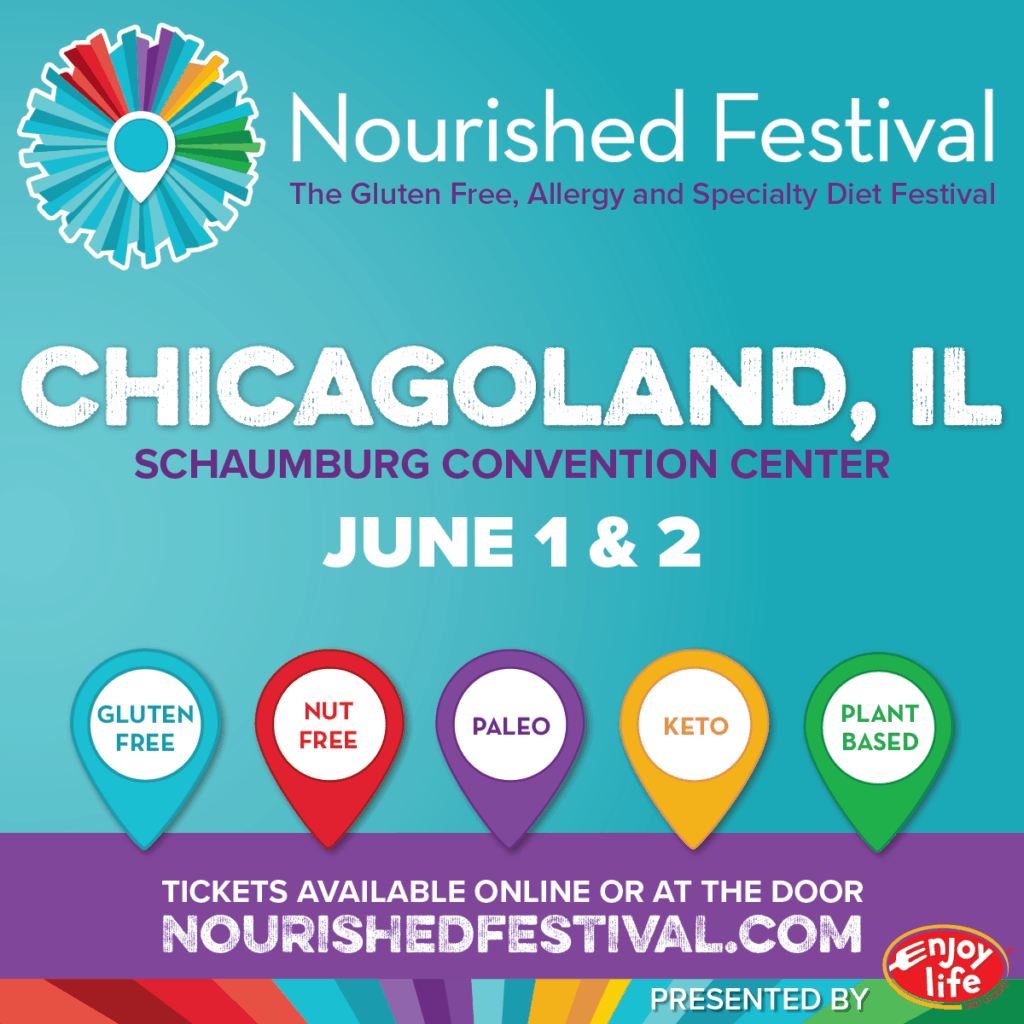 Transparency Statement: I was not paid for this post; however, I will receive free entry into the Nourished Festival and product samples in exchange for the promotion of the event. All opinions are my own.
I'm super excited to announce that I'll be heading back to this year's Chicagoland Nourished Festival (formerly known as the Gluten Free & Allergen Friendly Expo) as one of their official bloggers. My husband and I weren't able to make it last year, but we had such a blast at the 2017 event. It was really nice going to an event where I could actually eat most of the food. So, we're looking forward to seeing all that's been added to the newly expanded Nourished Festival.
What is the Nourished Festival?
The Nourished Festival is the largest gluten-free, allergen-friendly, and specialty diet festival in the United States! It is jam-packed with FREE food samples from all kinds of yummy gluten-free, allergen-friendly, and specialty diet brands. You can also attend classes and snag coupons from some of your brands.
Everything at the festival will be gluten-free, and there is a dedicated nut-free section. Additionally, there will be NEW zones dedicated to paleo, keto, and plant-based lifestyles.
Although there isn't a dedicated low FODMAP section (maybe next year?!), there are a handful of brands who will be there that make FODMAP-friendly products, like Enjoy Life Foods, Owyn, Schar, Banza, and 88 Acres.
If you want to take a peek at all of the brands that will be there, you can find the full list of Chicago exhibitors here.
Nourished Festival Chicagoland Details
This year's Chicagoland Nourished Festival will be on Saturday, June 1 and Sunday, June 2 from 10 am to 4 pm at the Schaumburg Convention Center.
If you're interested in joining me at this year's event, I have five pairs of FREE passes to give away to this year's Schaumburg festival. Just email me at emily@funwithoutfodmaps.com for more details. Each pass is good for a one-day entry into the event.
Tickets are also available for purchase here. (Enter the promotional code ADVANCE for 20% off through 5/31)
Prices for Tickets:
Adult One Day Pass: $15
Adult Weekend Pass: $25
Kid One Day Pass: $5
Kid Weekend Pass: $7
Sunday Family Pass (Up to 2 adults & 6 kids): $35
Please note prices above do not reflect processing fees or discount.

I look forward to seeing you in Chicago at this year's Nourished Festival!
3