It's time for my 2017 GFAF Expo Recap! Keep reading for all of the highlights of this weekend's Gluten Free and Allergen Friendly Expo in sunny Schaumburg, Illinois. 🙂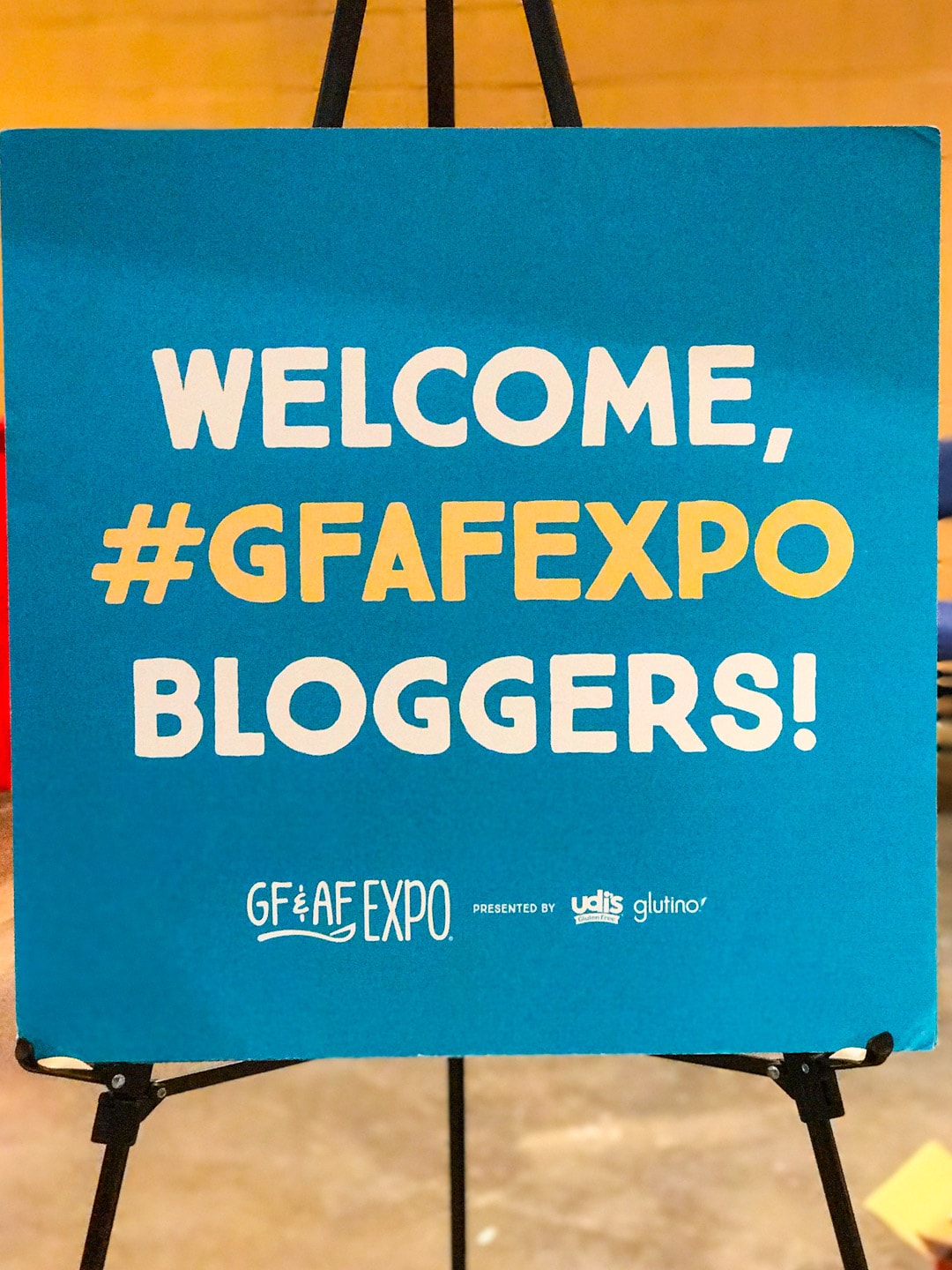 I was fortunate enough to have the opportunity to attend the 2017 GFAF Expo in Schaumburg, IL this past weekend (April 22 and 23) as an official expo blogger. As my husband and I traveled from Minnesota, it was a nice little getaway for us and we really enjoyed our speed trip to the Windy City … if you can't tell. 🙂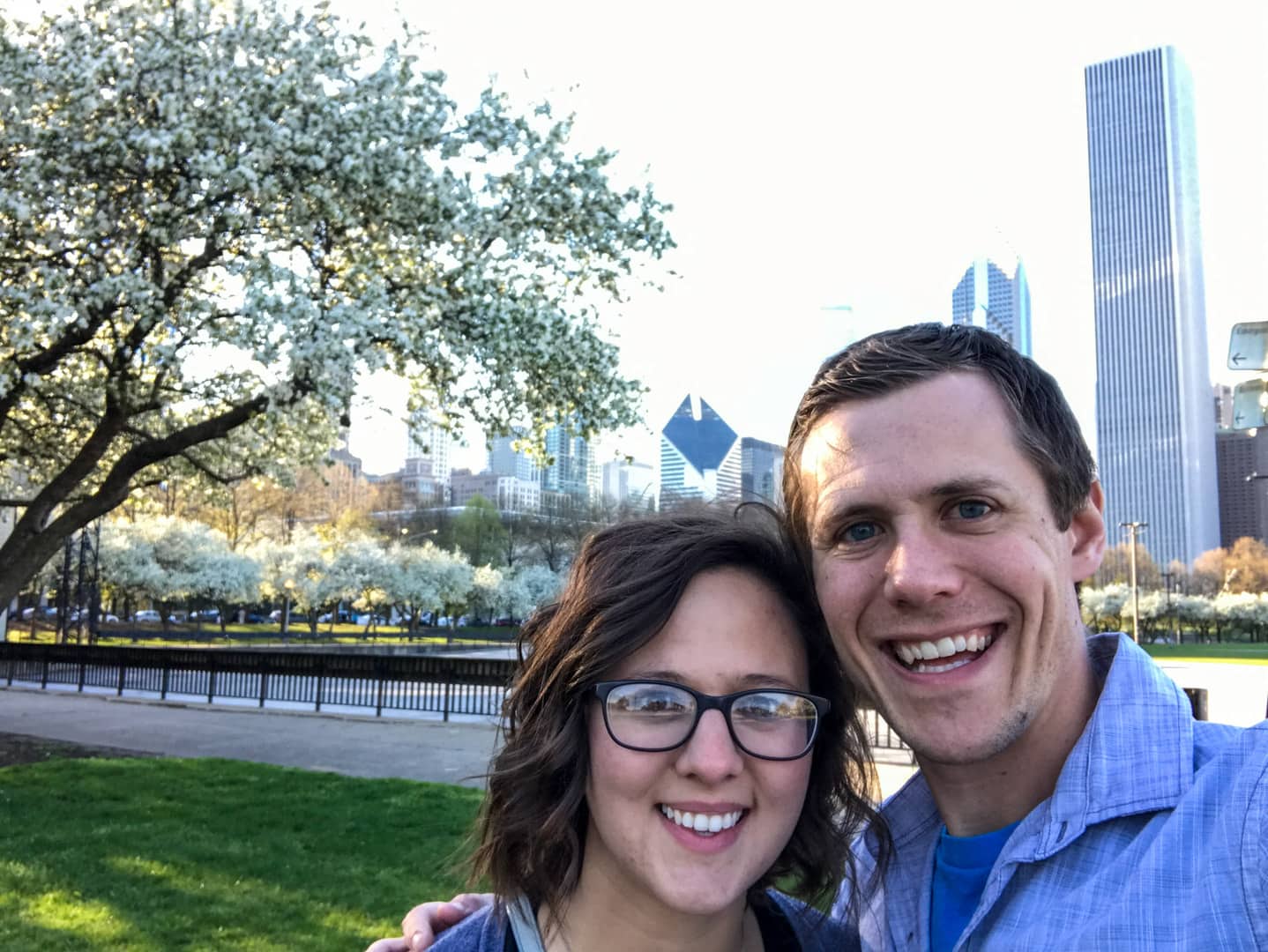 If you're not familiar, the GFAF Expo is a family-friendly event that provides the opportunity for those living with or around those with celiac disease, food allergies, or intolerances to find and try products that fit within their dietary requirements. In addition to the countless booths providing samples, there are also classes to help provide information on related topics.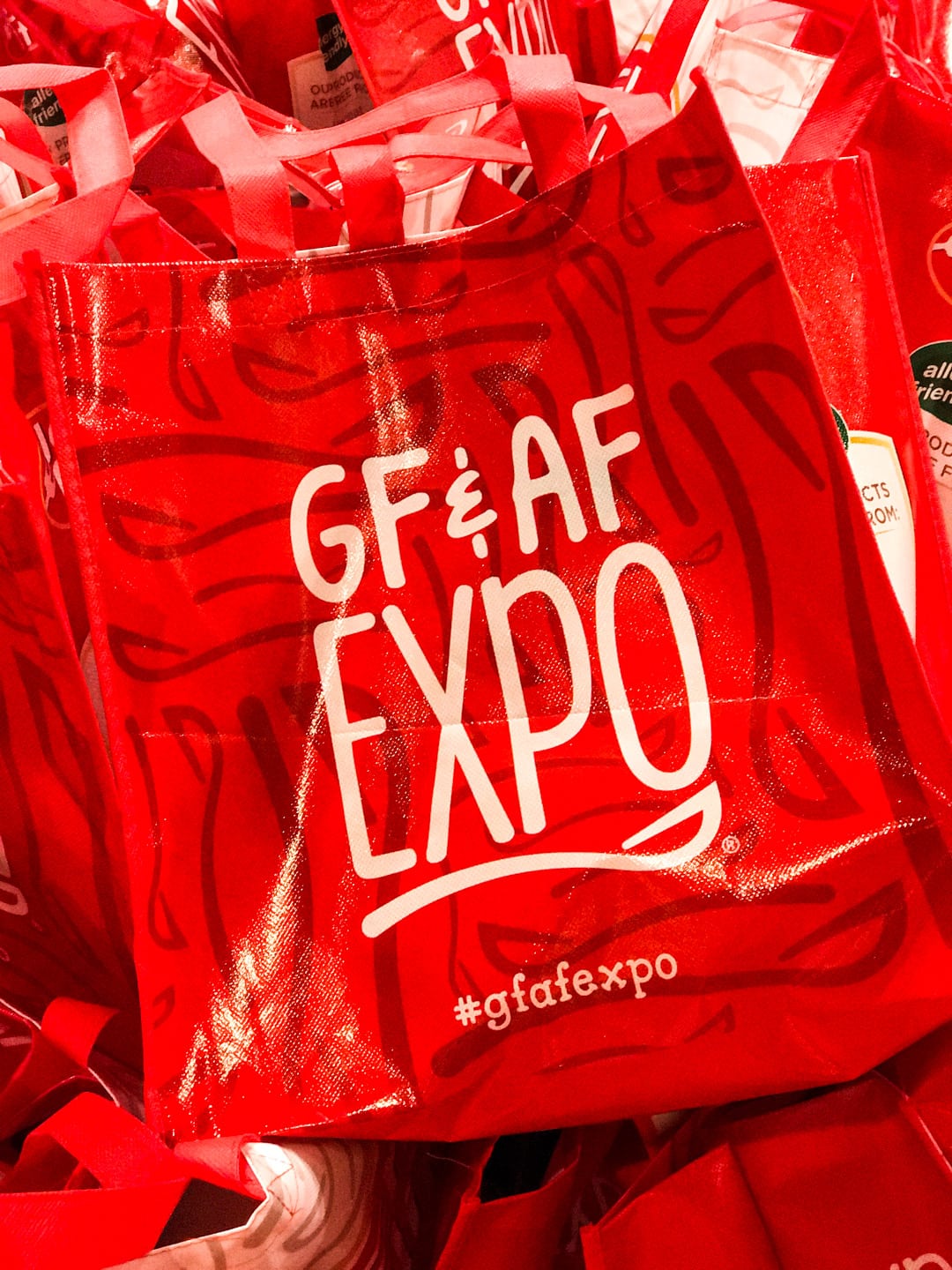 This was my first GFAF Expo and I was super excited to be able to ACTUALLY try lots of food without having to worry (I am gluten and dairy intolerant).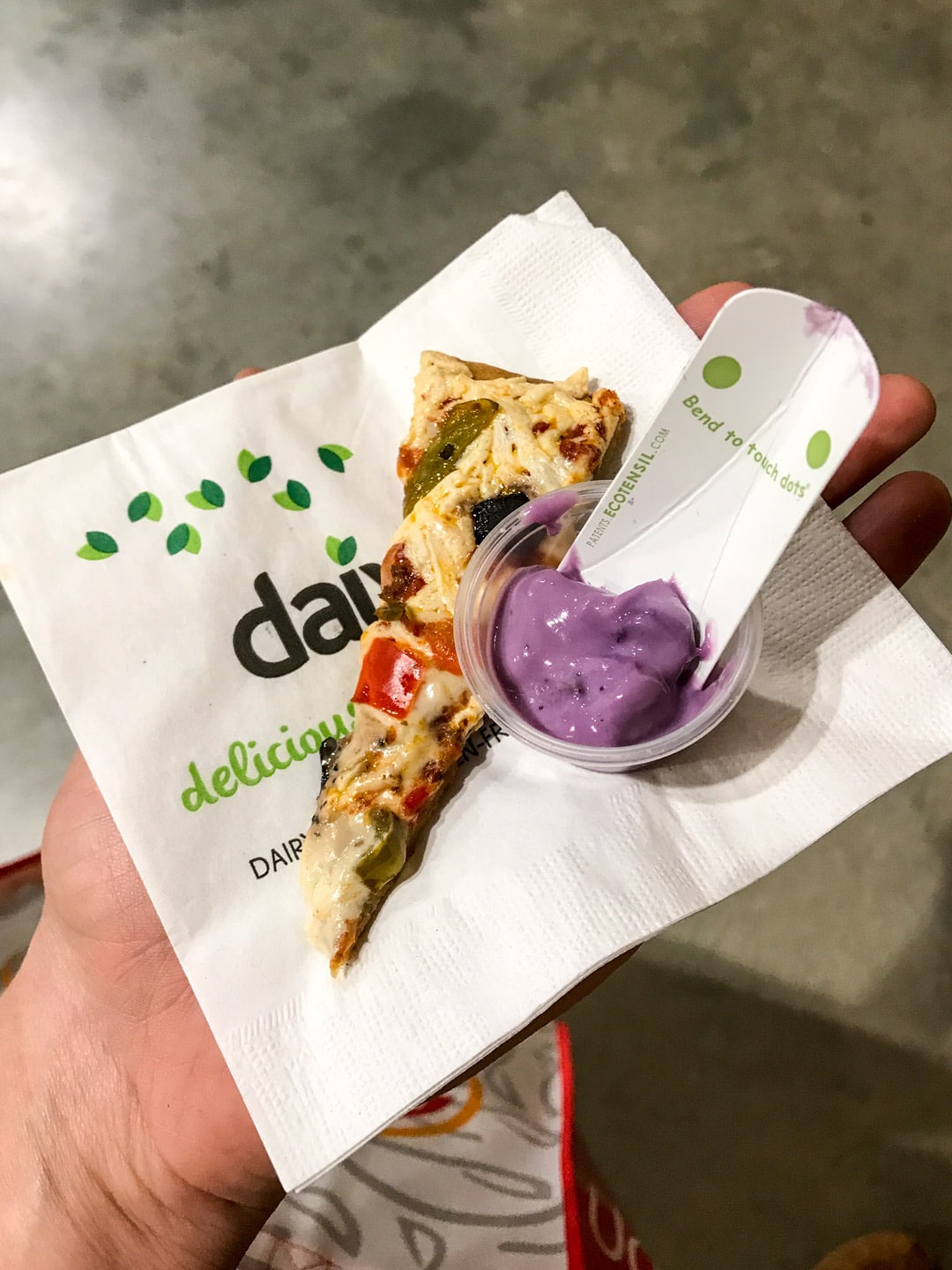 There were a lot of familiar brands and products, like Udi's, Glutino, SunButter, Enjoy Life, Daiya and Bob's Red Mill, but there were also lots of new-to-me items, too!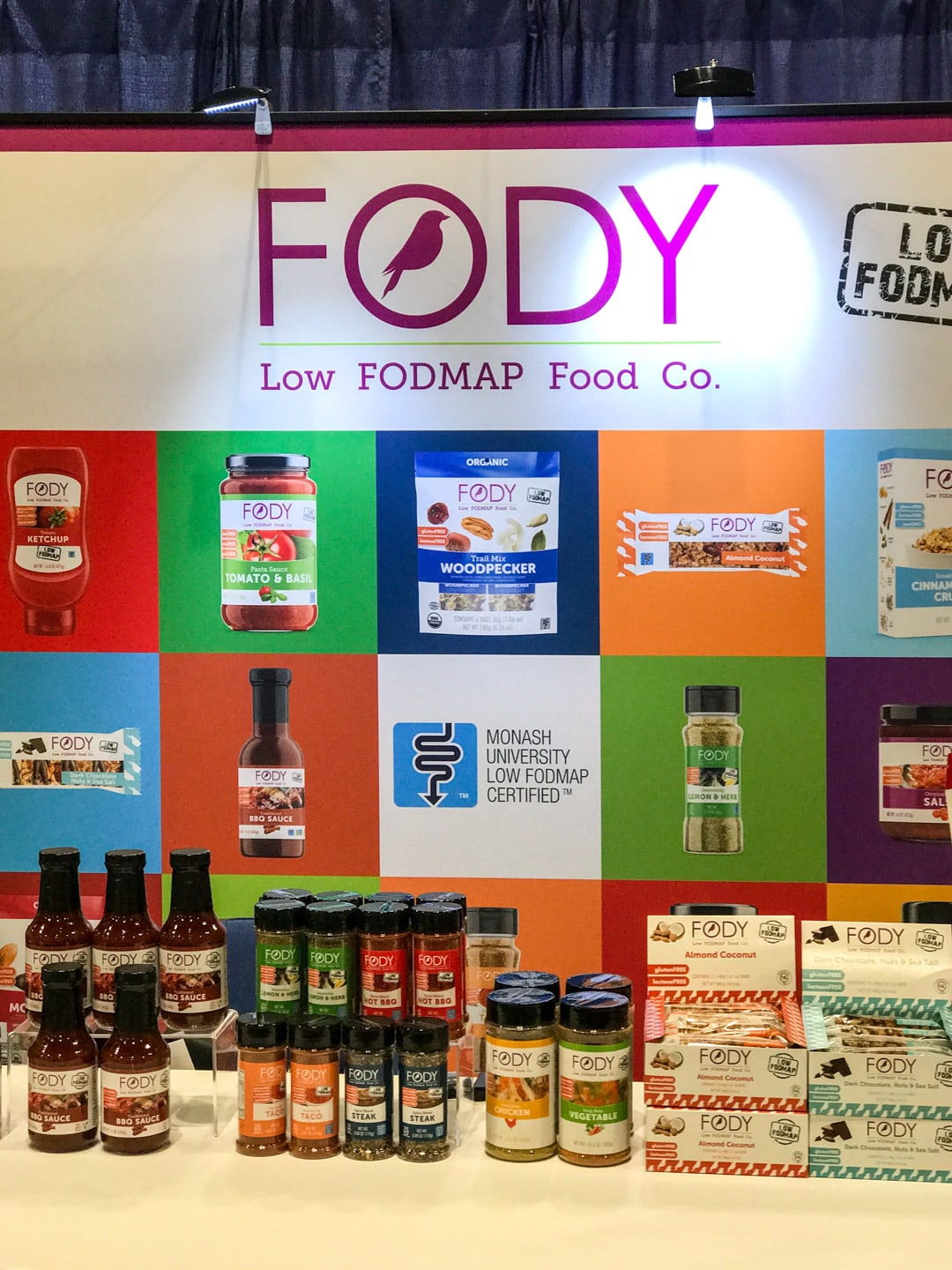 For example, FODY low FODMAP Food Co. – my new low fodmap friends!
On a similar note, a lot of the food I tried at the expo wouldn't necessary fit within the "low fodmap diet" guidelines. So, I'd maybe not go if I was on the elimination phase of the low fodmap diet. 🙂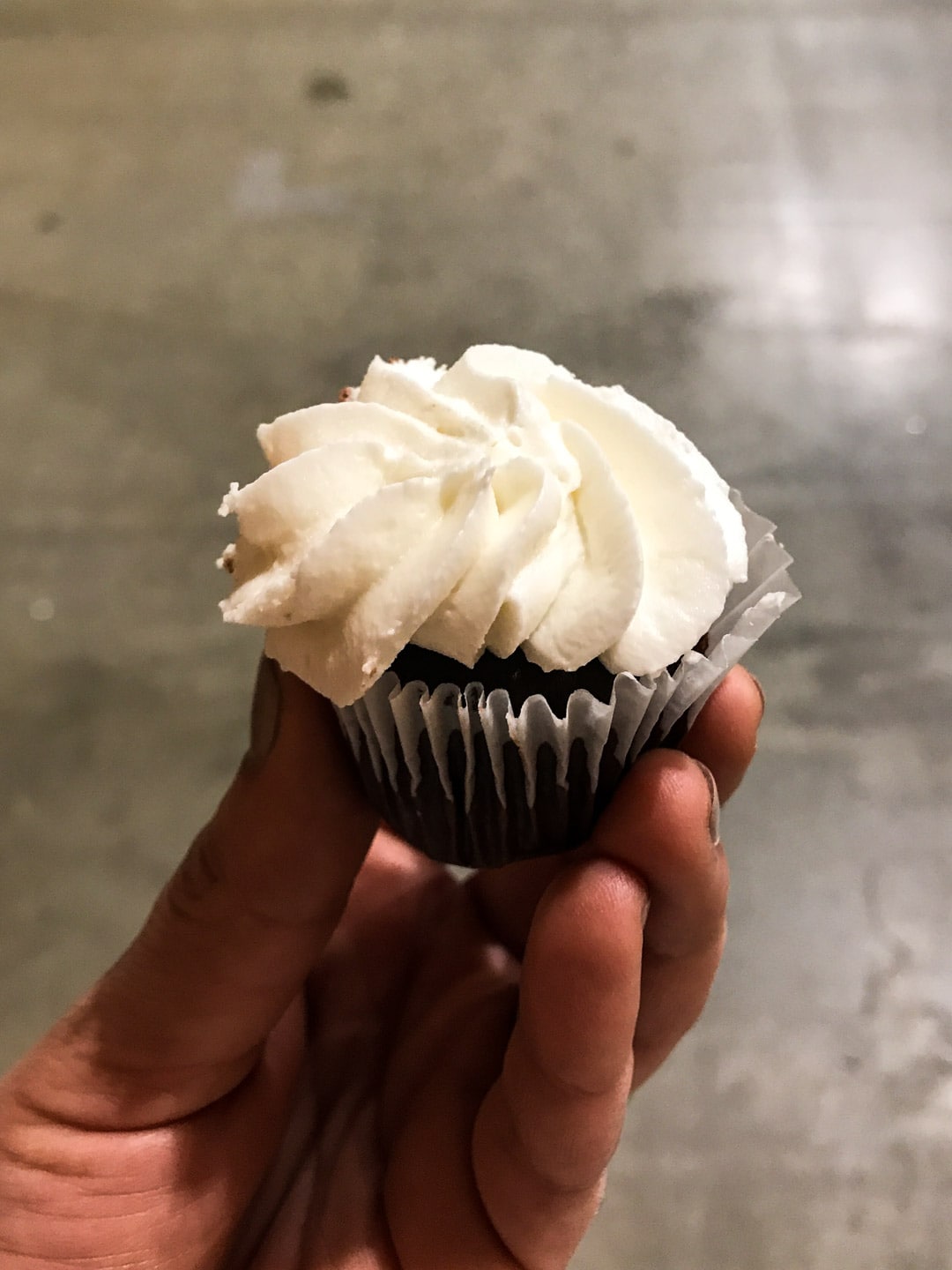 I also tried some really amazing gluten and dairy free cupcakes from Goodman Gluten Free Bakery.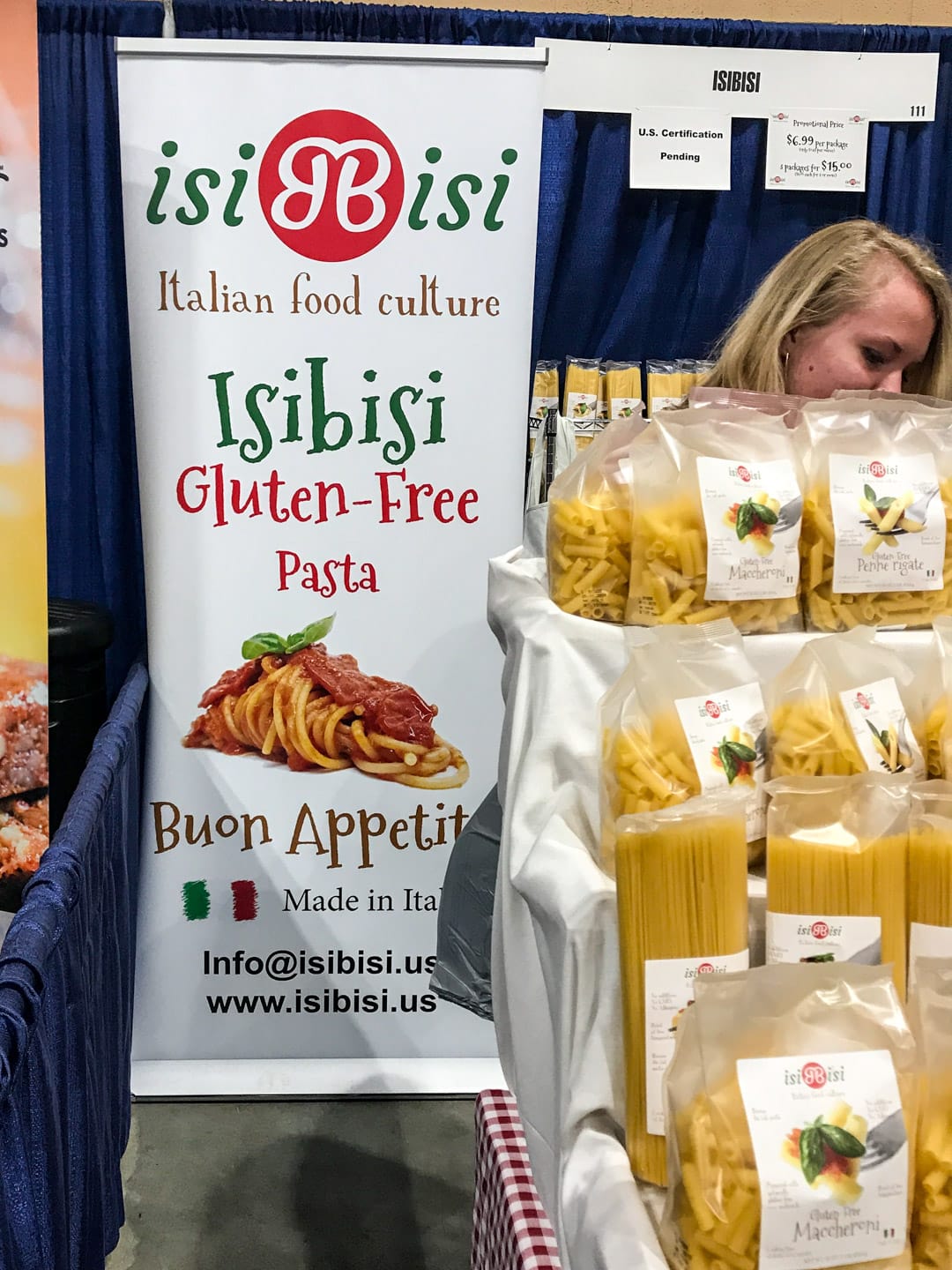 And some delicious corn-based pasta from Isibisi, an Italian-based company.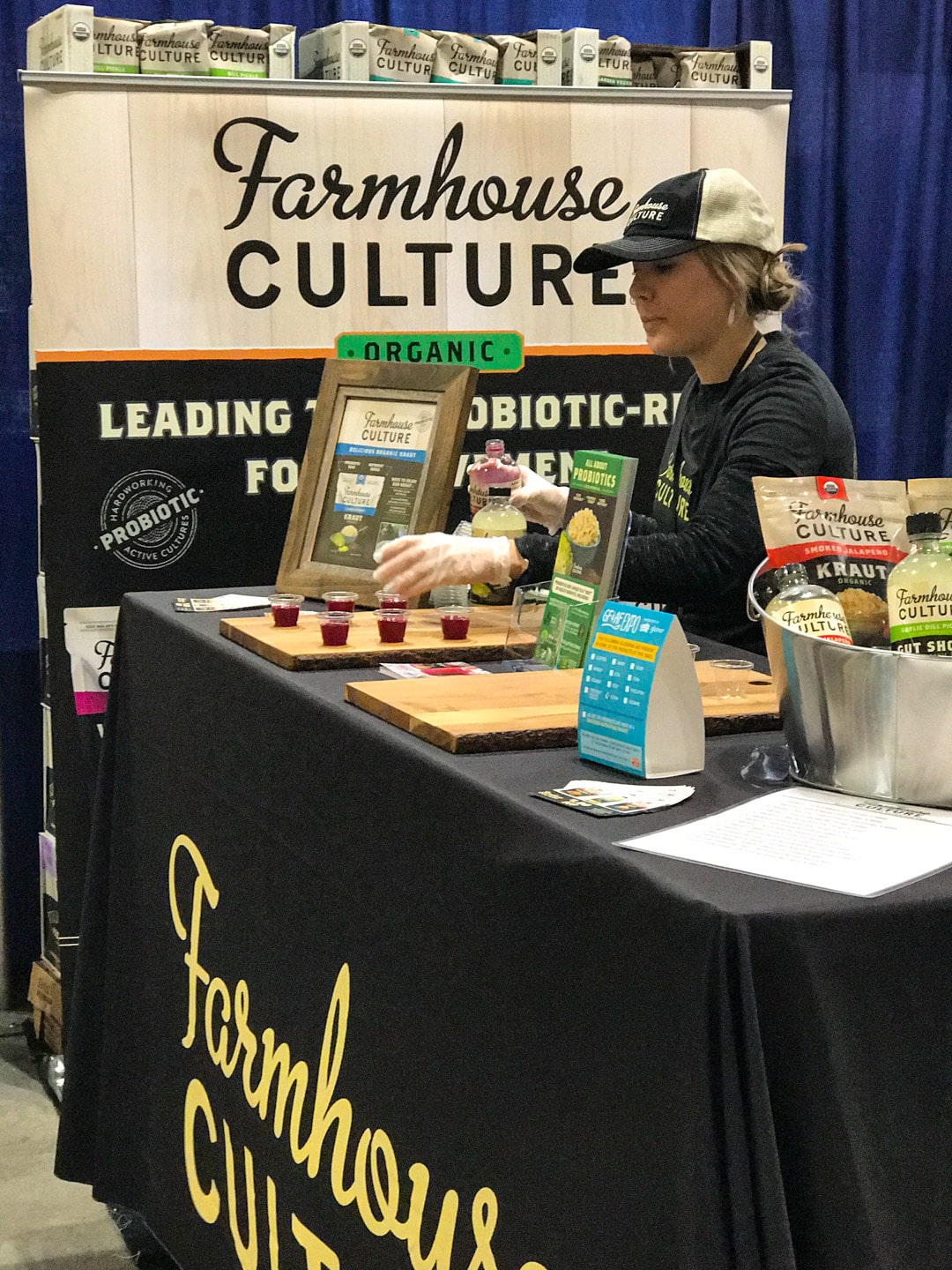 Arguably my favorite find from the whole expo – Farmhouse Culture! I know it isn't for everyone, but I LOVE briny foods and loved all three of the samples I grabbed from this booth – sauerkraut, sauerkraut chips (below) and gut shots!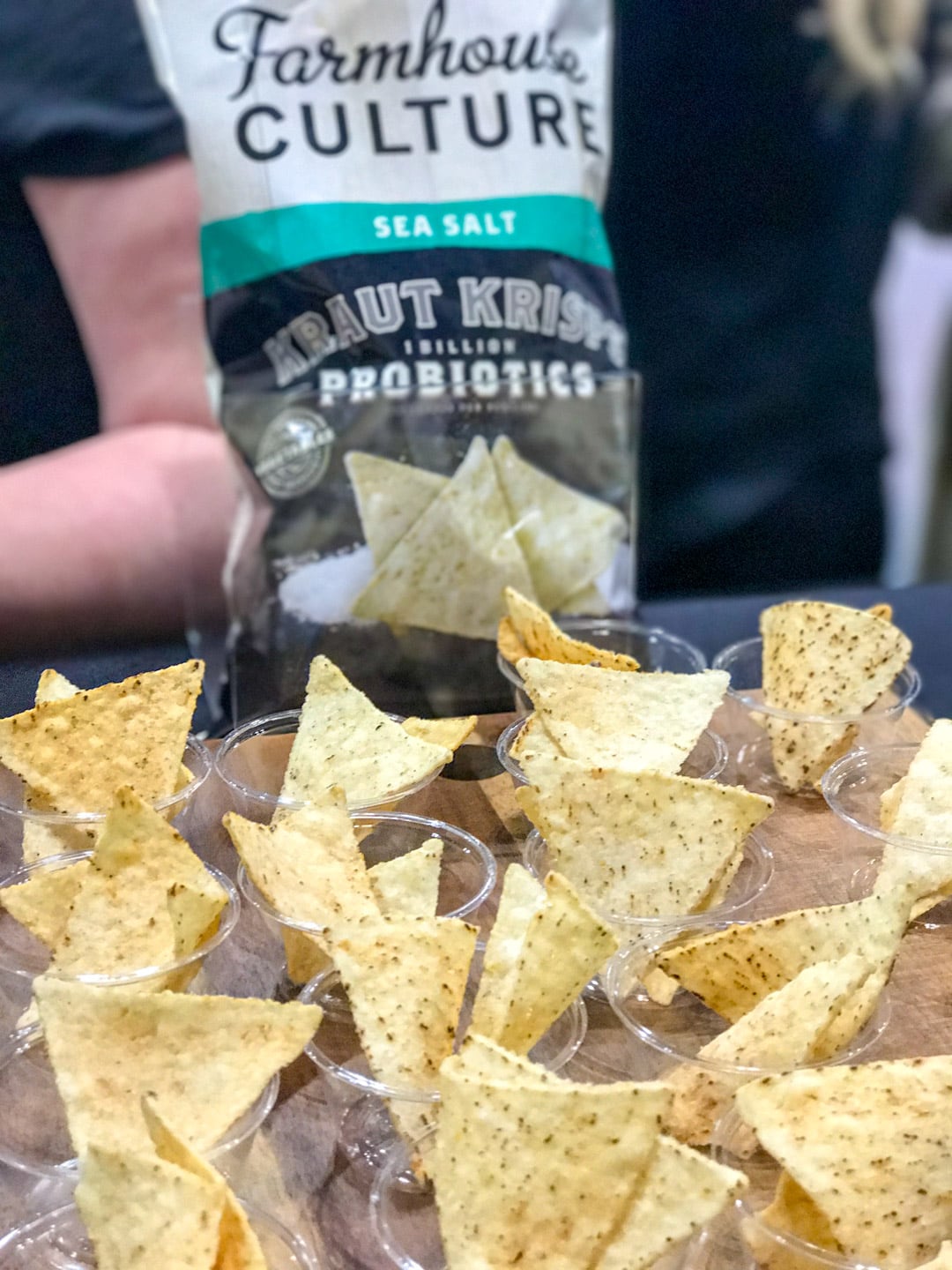 Now that we've covered the important stuff (FOOD :P) here's a handful of things I learned after attending my first GFAF Expo.
Five Things I Learned From My First GFAF Expo
1. Enjoy a light breakfast or snack before you go  … maybe something with protein and fiber
Yes, the GFAF Expo is full of food. And yes, you will have the opportunity to fill up on lots of goodies. But, you may also find yourself waiting to get in or waiting to sample something. There are also lots of yummy carb-tastic foods (gluten free breads, cupcakes, pasta, cookies, etc.) which are awesomely delicious, but may or may not send your blood sugar skyrocketing before crashing and sending you into a sluggish carb coma. (Not speaking from experience or anything :))
Next time, I'd combat this by 1) eating something before I head to the expo and 2) eating something with protein and fiber – two nutrients that can help stabilize our blood sugar – like hard boiled eggs and carrots.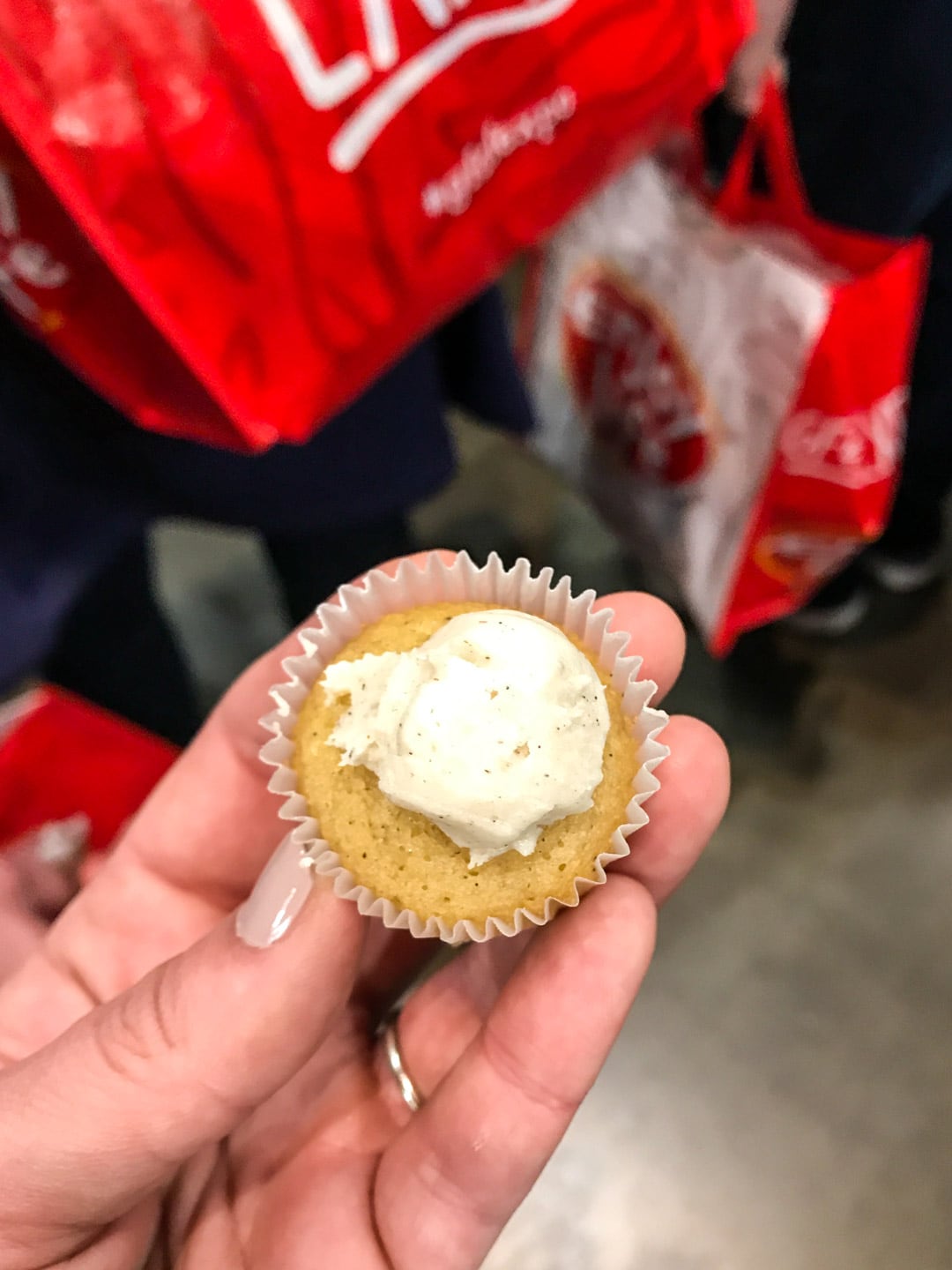 2. Pack light and wear some good walking shoes
As soon as the doors opened, the expo floor was flooded with people. Although you can definitely find some open spaces, it can get a little congested and hard to pass, especially by popular booths. Sometimes I felt like I was always bumping into someone with my souvenir tote. Not a deal breaker, but just a great reminder to pack light 🙂
You will also spend almost all of your time standing or walking around (on concrete). So, I recommend wearing some good walking shoes, especially if you plan to stay for more than a few hours at a time.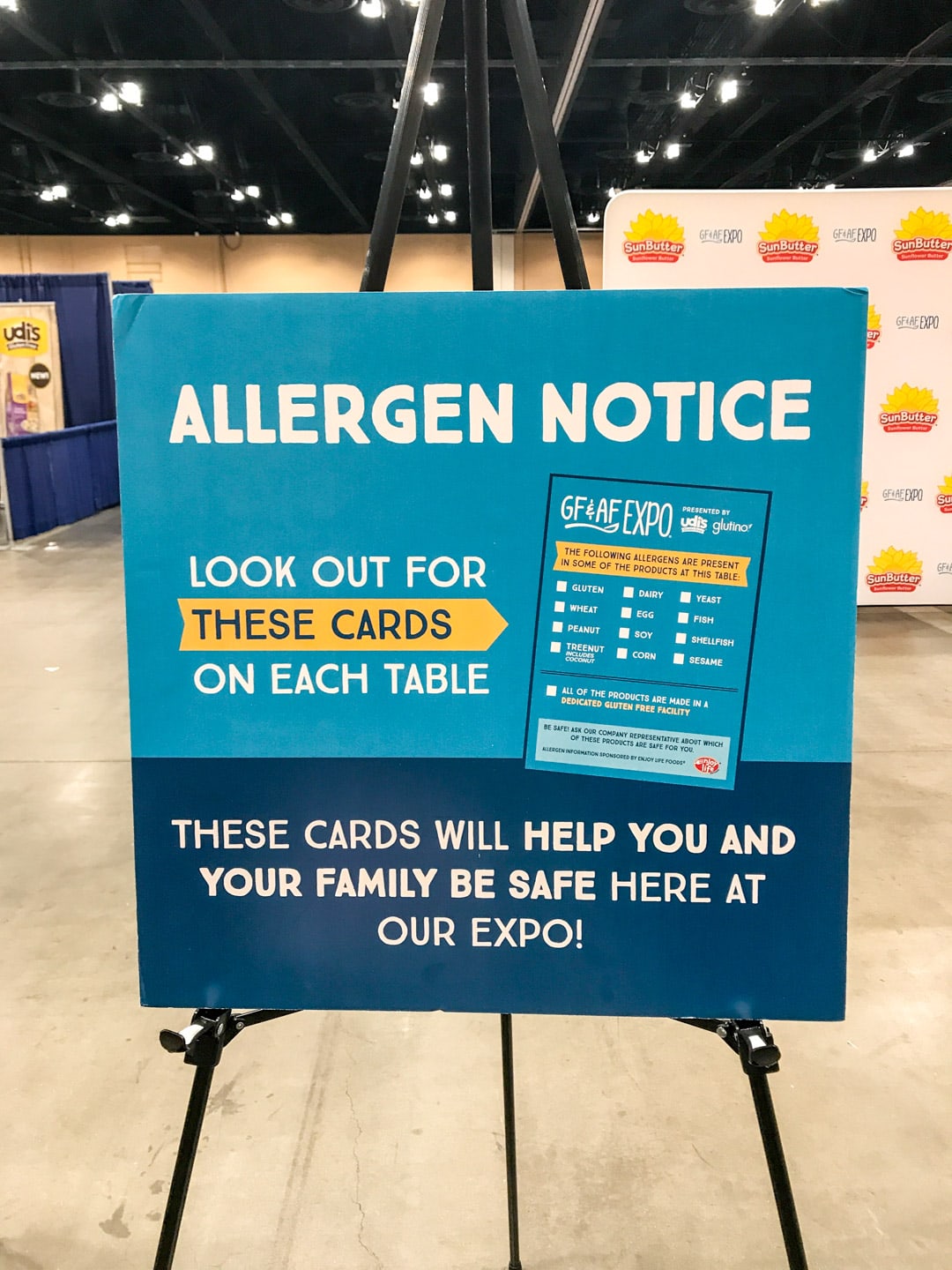 3. Make (at least) two passes of the expo floor
Once we were free to roam, I took a quick pass of the entire expo floor. Since it was my first ever GFAF Expo, I wanted to get a better feel for how it was set up, who was all there and where everything was. I also made note of booths that I definitely wanted to stop back at on my second pass. The second pass was all about the food 🙂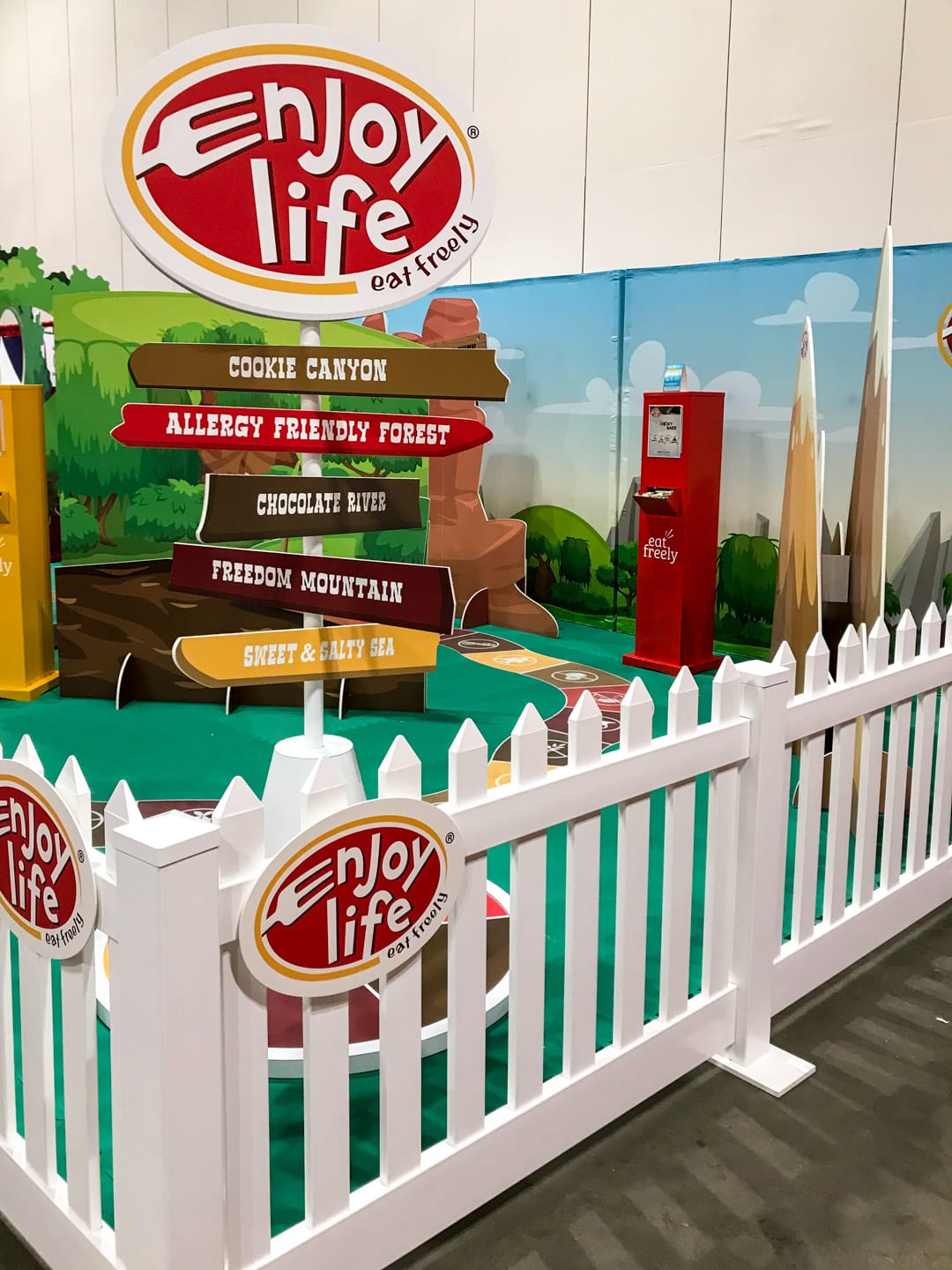 4. Bring a water bottle to fill up
The expo was full of great gluten free and allergen friendly food, but there weren't a lot of beverage options. In between sampling goodies, I found myself heading off the expo floor to grab a drink of water from a drinking fountain. I did end up purchasing a water bottle from the concession stand, but it would have been smart to just bring a water bottle and fill it up.
5. Have a blast! 🙂
One of the things I loved most about the GFAF Expo (besides the yummy food, of course) was the energy. It was so lively on the expo floor with kids and families and older adults. There were people new to GFAF living, as well as seasoned veterans looking for new products to add to their GFAF repertoire. There were games and photo booths and massages and more! The GFAF Expo offered something for just about anyone! It was the perfect place to have a blast!
Does "fodmap" sounds like some foreign navigation system? In need of a quick refresher? Read: What the Heck is a FODMAP?! Or, connect with me on Instagram! (that's usually where I'm hanging out) ????
0